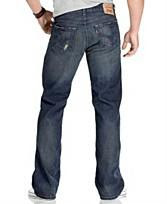 First, I'd like to congratulate Valerie on winning Erica Vetsch's novel, The Bartered Bride! She won using a VERY scientific method–I typed all names in excel… sorted by alpha, then had my husband pick a number… which happened to coincide with Valerie's row. (usually I just have my daughter pick a name out of a hat… but I didn't feel like waiting until she woke up this a.m.!) Oh, and as a side note… Valerie will be expected a wee little one in July of next year… so she gets DOUBLE congrats today!
I'm purposely skipping Fat Friday again because I've had a stressful week… or two… or three… and that makes me eat. The scale is not kind to me, so I'm just not going there today.
BUT!
Sherrinda's been pestering me to read my "vibrating bum" scene, so I thought today would be a FUN day to debut a small scene from my latest book. The title is Love Finds You in Sandwich, IL, but I'm still thinking about a separate working title for it as well… since that one kinda broadcasts the publisher I'm aiming for. This is the book I just finished, and after next week, will begin the editing process on.
Anyway, a while ago on twitter, Sherrinda, a few others, and I had this riveting conversation about Vibrating Bums (I believe caused by Sherrinda complaining that our tweets were making her bum vibrate since her phone was in her back pocket)
I was working on this particular scene and needed to spice it up a bit, and it gave me a GREAT idea!
To preface a little, Rueben is Maddie's boss of like, one day. And Maddie is a newbie Christian of maybe six months. Rueben is engaged to Livy. They've just finished a little heart-to-heart discussion, oh, and Maddie just moved into a guesthouse behind Rueben's parents house, which is where this scene takes place. (Phew, sorry, didn't realize I had so much to explain!)
Happy reading!
********
Rueben stood up and extended a hand to her. She clasped it, letting him pull her up, but reclaimed her hand immediately. Her hand liked his way more than appropriate—especially considering his engaged status.
She was not one of those women.
Plus, she'd sworn off men forever. Even though one might seem nice enough, deep down they all only wanted one thing.
Rueben stuffed his hands into his front pockets. "Mom's going to wonder where we went."
Maddie slipped on her shoes and nodded. "You're right, and I don't want to inconvenience her. She's already going above and beyond."
"She enjoys it. Don't get all apologetic on her and ruin her fun. Think of yourself as a stray cat she found and wants to nurse back to health."
"Just as long as she doesn't try to declaw me."
Rueben's lips twitched. "That's the first thing on the list next week. Gotta make sure you don't scratch up my car."
She rolled her eyes. "Your precious car is just fine."
He turned and walked toward the door, and Maddie followed. Her eyes were drawn to Rueben's khaki slacks, more specifically to his hind quarters. Were they… moving?
She averted her eyes. Good Christian women didn't look at men's behinds. Or did they? No, surely it was a sin to notice how nice it looked and how he must work out to have…
God, please help me. I've never had a problem with lust before… Is this where I'm supposed to pluck out my eye? Won't that hurt?
The movement drew her eyes again. "Um, Rueben?"
He opened the door for her. "Yes?"
"I think, uh, I think your bum is vibrating."
"My what?" He reached a hand behind him and pulled out his cell phone. He flipped it open. "One missed call. You're right."
Maddie ducked her head. How humiliating. Now he thought she was checking out his rear. And she kinda had. Just not on purpose. God would forgive sins of ignorance, right?