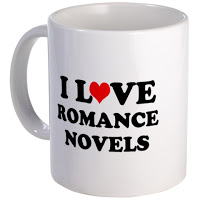 We've all read romance novels that were… okay. Some that were good, and even others that were pretty good. But what makes a romance novel GREAT? What makes us want to grip the book tighter, stay up until 4 in the morning just to finish, even though, duh, it's a romance, we know how it's going to end?
I don't claim to be an expert on the matter, but I do feel a little qualified to answer since I've been a romance novel addict (let me clarify, a Christian romance novel addict) since I was about fifteen. Now, that isn't to say my tastes are exactly like everyone elses, but I think there are a few ingredients that separate the "good" from the "great."
Sexual Tension. I've said it before, and I'll say it again. Just because you're writing a Christian romance novel doesn't mean you can skip over this part. (This is a WHOLE blog post in itself though!)
A Heroic Hero. If your hero is wimpy and not strong… it's just not attractive to women readers. We want someone who will go slay dragons for the heroine, not run and cower because he's a lazy butt who doesn't have the guts to hold a sword. (Figuratively speaking of course!)
A likable heroine. Even though women readers, IMHO, are more likely to be drawn toward the hero, we still want our heroine to be likable. If she's that girl down the street who in high school we just wanted to punch really hard (did I say that???) then, yeah, we probably won't be rooting for her to get the heroic hero.
A plausible plot. Don't make me roll my eyes because no guy is going to do that, and no woman would ever act like that when her hero is being such a dufus.
Emotional Angst. If a romance novel doesn't make you laugh and/or cry, it is rarely considered great. Good romance envokes emotion.
There are other things rolling through my head, but I think the top are my "must haves."
Discussion: What are your must haves in a romance novel?