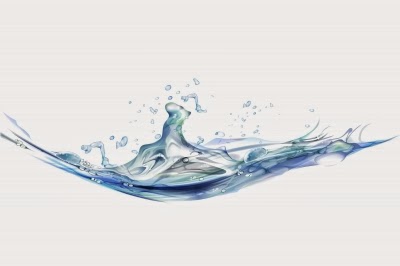 I was sitting in Books-a-Million the other day, getting a bit of writing done while my kids were at a church function.
As any good writer does, I was multi-tasking by writing and eavesdropping at the same time. It's amazing the story ideas you get by listening to others speak.
Anyway, one girl was telling a funny story. I didn't catch the whole thing, just the tail end. It went a little something like…
"So, the guy was walking around the cafeteria, telling everyone he's Jesus. Someone said, 'Prove it.' He said, 'Okay, I will' then took a cup of water off the table, dumped it on the floor, and stepped on it."
I had a really hard time not laughing (thus giving away my eavesdropping status.)
Some might call the joke sacrilegious. Maybe it was a little bit.
But sitting there, I just had this picture of Jesus up in heaven with an amused smile on his face, a wink in his eye, saying, "Ha! Good one!"
Am I the only one who pictures Jesus like this?
And furthermore, am I the only one who finds the whole "walking on water" joke a wee bit funny???
Anyone have any other fun jokes to tell? I'm a fan of giggles. Let's have 'em!
(photo from freedigitalphotos.net)