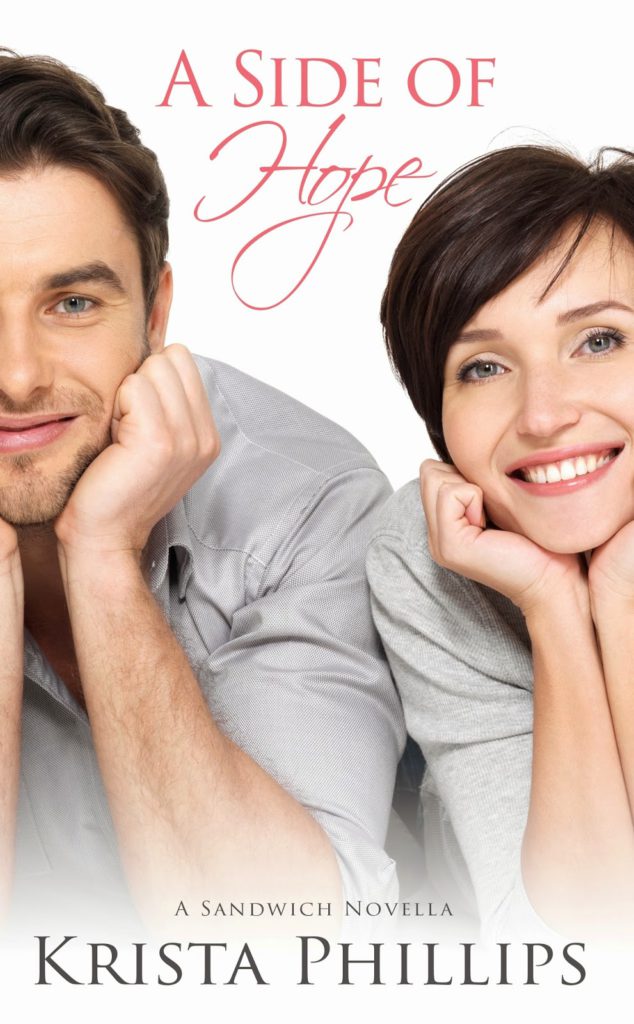 Since A Side of Hope will be releasing later this month (yes, later than I'd planned, but better late than never, and better late than rushed!)
Anyway, since it will be releasing this month, I thought it'd be fun to chat about hope today— but my last few posts have been altogether too serious, so I thought it'd be grand to kick it up on the fun scale a bit.
And how do I do that, you may ask?
OH, just maybe a quick top ten.
So, here we go: TOP TEN SELFISH (mostly real) THINGS KRISTA HOPES FOR
10.) I HOPE I can curb my current addiction to a stupid game my husband introduced me to on my phone. It really is addicting. I really should delete it…..
9.) I HOPE my house stops quitting on me. (We've had a leaky roof and a broken oven all in the last week. This is definitely a valid hope!)
8.) I HOPE I can lose weight and FEEL GREAT all the while eating whatever I want. *ahem*
7.) I HOPE Annabelle decides to actually sleep in until 7am tomorrow instead of climbing into bed with me at 2am then waking me up at 6am.
6.) I HOPE if #7 doesn't come about that we can get a bigger house and Scott and I can get a king size bed. (there really is no room for her in our bed…. as evidenced by the fact that she's fallen off 2 times in the last 2 weeks!)
5.) I HOPE everyone buys a copy of my book when it comes out. (no guilt intended–not really anyway–okay it kinda was…)
4.) I HOPE I wake up and find a million dollars laying around the house (legally…)
3.) I HOPE my house magically cleans itself while I sleep.
2.) I HOPE my kids go the whole day without fighting/complaining/yelling/crying/whining–although then I would worry about whether or not they were ALIVE or if they had been aboducted by aliens, so maybe I shouldn't hope for this one…


1.) I HOPE you all have a most FANTASTIC Tuesday and that you'll share one thing YOU hope for, selfish and/or serious!