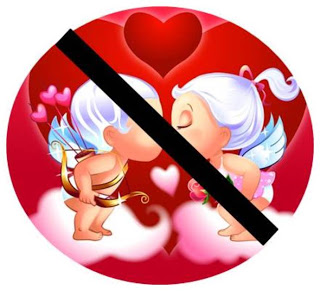 Feel free to forward to any man you know who may need this sage advice.
Ten Romantic Blunders for Men to Avoid
Any gift related to a woman's need to lose weight. Just say no to the Thigh-master as an anniversary gift, okay?
Telling the woman who is receiving the gift that you only got it for her because it was on sale 50% off. This implies she isn't worth paying 100% for, even though we do appreciate you getting a good deal on it. Simply put: Pay the 50% and keep your mouth shut.
Trips are GREAT gifts… but not trips to things like a.) video game conventions b.) sports conventions unless she is wild about said sport–by that I mean she would go to it even if you weren't in her life–not that she bears with it just to make you happy. c.) places that we don't care about but you love. Let US give YOU that! Oh, and anything that involves visiting your in-laws (side note: I love my in-laws… just don't want Scott to surprise me with a romantic get-away to go see them… unless we are dropping off the kids on the way!)
Burping or any other bodily combustion noise during an otherwise romantic moment. Total mood killer.
When you're at dinner, asking your woman if she should, "really eat all that food." Unless of course, you want to sleep on the couch, deal with a crying woman, or otherwise die.
Answering "Yes" or "Maybe" or "I don't know" to the question, "Honey, am I bigger than that lady over there?" The answer is ALWAYS NO MATTER WHAT, NO!
Leaving the toilet seat up. If we go to the bathroom to freshen up for you, then find ourselves sitting IN the toilet… yeah… just don't do it.
Ditching your wife/girlfriend to go out with the "guys."
Saying at Birthday, Anniversary, Christmas, or Valentine's Day: "I didn't get you a gift… I hope that's okay." It's not okay, just an FYI. Unless, of course, you both decide PRE-event that you won't do gifts due to financial reasons, but this always should be initiated by the lady and not the man, otherwise you just look stingy. Also, it's always okay to still get wife "a little something" just to still show you care:-) We'll pretend like we're a little miffed because we didn't get you anything (and, btw, we won't) but inside we're still giddy that you got us something anyway.
Dumping on cologne or aftershave instead of taking a shower. *gag*
Discussion: Do you agree with the above no-no's? Have any to add??