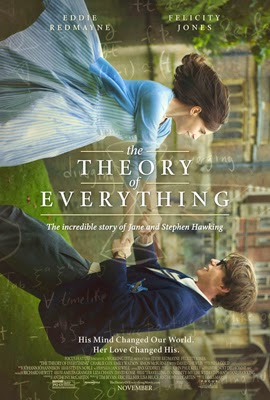 Some friends and I went and saw the movie, The Theory of Everything, based on the life of the well-known Cosmologist and Atheist, Stephen Hawking.
I'll be honest. I think we all felt a bit odd, six Christian church-going women throwing down some popcorn while listening to a movie about a guy whose sole purpose in life seems to be to deny the God whom we serve.
It wasn't a normal movie that I would have watched. I prefer some fluffy, non-smutty chick-flick, if I'm gonna be honest. (which has been SORELY lacking out of Hollywood lately, but I digress…)
But I actually found the movie really interesting. I learned a lot, even though I vehemently disagree with Stephen's viewpoint on the origin of time. It was a mine-stirring movie, I will give it that.
It also made me wonder…
Why are we so afraid of atheists? Why are we offended by their disbelief of God?
Oh, maybe not ALL of us, but go to any online forum of mixed religions and you have atheists or agnostics railing against God and Christians blasting them for their blasphemy.
I propose this.
The disbelief of God should break our heart, not offend us.
It should make us sad, not mad.
It should make us pray, not fear.
If we're going around the world being offended by unbelievers, something needs to change. Isn't compassion what we should feel? Isn't showing God's love to those who need it most what we are called to do?
I don't think we do this to be mean. On the contrary, I'm very sure that our instinct comes out of a love for our Saviour and a desire to "stick up" for Him because of all He's done for us.
But good motives doesn't always = good actions.
God doesn't need our wrath or righteous anger. He doesn't call us to berate those who don't believe in Him. He does, however, call us to love them. To show them GOD'S love.
Let's Chat.
Have you seen The Theory of Everything movie? Do you find it difficult to talk with those who don't share your faith? And lest I assume that everyone who reads this believes in Jesus, feel free to add into the discussion as well from that point of view as well.