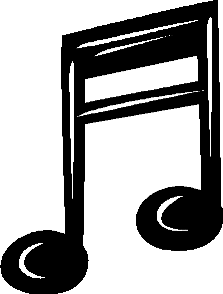 A few weeks ago, I did a small series of blogs on songs that have impacted me. Songwriters are much like writers, except their work is much shorter and they have to rhyme. I must profess, I STINK at rhyming so much prefer my story-telling.
Today, in church, we sang a song that spoke directly to me. As I noted in my last post, I've been strugging this weekend with the fear of failure. Every time I start to work on my book, it's like there's this little guy on my shoulder shouting at me "You're a horrible writer, you'll never amount to anything, this is just a huge waste of time!" I've ignored the voice successfully until this weekend. I gave in and let it overwhelm me.
I gave into the desire to "tell" God what to do. I wanted to remind him how tired I was, how hard it was to keep up with my job and manage my department, which is really important to me, as well as be a good mom to my kids and a good wife to my husband. On top of that, I'm desperately trying to be a good writer and learn the craft. And of course, my main priority should be to God.
I think the "God" priority has been slipping. It's easy to justify that doing all the other things is all serving God. It is, but that doesn't make up for the time God wants us to spend worshiping Him, praising him, and submitting to him. It's so easy to get wrapped up in ourselves, in what we want, in what we desire, that we forget that it's not about us.
All of it. My job, my family, my writing. None of it is about me. It's not about making money, or being famous, or even having pride in being a good mom and wife. It's about serving God and doing his will.
And God is an all or nothin kinda guy. He wants all of us. He doesn't want just the leftovers that we choose to throw at him. We can't "serve" him our way, it has to be His way.
The words of the song this morning go like this:
It's all about you, Jesus.
And all this is for you
For your glory and your fame
It's not about me,
as if you should do things my way.
You alone are God and I surrender
to your ways.
Jesus, lover of my soul.
All consuming fire is in your gaze.
Jesus, I want you to know.
I will follow you all my days.
For no one else in history is like you.
History itself belongs to you.
Alpha and Omega you have loved me.
And I will share eternity with you.
****
I rarely cry in church. It's just not who I am. But I had tears in eyes this morning. This is exactly what God wanted to remind me. It's not about me. It never has been. God wants to use me and I need to surrender and let Him. I don't need to worry about agents editors or what I'm going to wear. I need to obey him and rest in him. I need to have FUN doing these things and preparing for them. This isn't a contest. It isn't something to win.
It's about serving God with the talent he has given us. It's about learning the trade of writing so we can serve him better. It's about communing with other believers and building each other up.
Most importantly, its about bowing down, worshiping and giving Glory to our King.