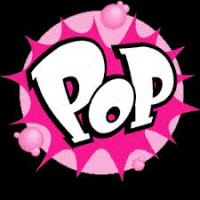 HA.
Well… my first week back was… so so.
My numbers look really good.
But they are inflated.
I weighed on Saturday night, New Year's Eve. After completely gorging on pizza, pop, and a ridiculous amount of junk food.
Two days later, I was already down a few pounds, purely from eating normal after eating so very badly.
So, TECHNICALLY… here are my numbers (I did weigh Thursday night so at least I was getting similar after-dinner results…)
Krista's Skinny Friday Results:
Week: 4 pounds skinner
Total Skinny Friday: 4 pounds skinner
Total Weight loss since August, 2010: 15 pounds
But, in actuality… I didn't stick to my diet one little bit. Over the holidays, I got my craving for pop back. And I got my craving for sugar back 100 fold. (well, technically that was over the month of December.)
I think (hope) being able to get back into a routine will help. My kids JUST went back to school yesterday. And we still have Christmas candy in our house which needs to be gone STAT (and given the amount I ate this week… that shouldn't be much longer!)
There are a billion things I want to get BACK into the habit of doing. But I'm going to concentrate on one thing a week.
This week, it's LESS POP, MORE WATER!
I'm an addict people. I love my coke/pepsi/sprite/dr pepper. I just do. I don't do coffee… I do pop. I love the feel of the fizzle down the back of my throat, the sweetness on my tongue, the cold soothing my mouth…
Crap. I need a coke.
But seriously, I'd gotten really good at having only limited amounts of pop once a week, and guzzling massive amounts of water in its place.
This is the habit I aim to focus on rekindling this week.
Discussion: Anything YOU are going to focus on this next week to help you shed the pounds (or anything in general really…?) And, if you're joining in Skinny Friday fun… how'd you do last week???