Confession: I did shed a tear. Or two. *ahem*
Today was Annabelle's first day of school.
She did GREAT! The teacher said she only had tears a few times, and she was crying a bit when they brought her out to meet me at car, but other than that, she did LOTS of playing.
They are letting this first period be that of adjusting. There are a LOT of things Annabelle is going to have to get used to.
One being that of PATIENCE.
Waiting in a line is not up Annabelle's aisle. So she just cries and scream until they decide to walk. This will be something to work on, definitely!!
Honestly, Mommy is a little overwhelmed. Not really by the concept of her going to school, but the enormity of just how much she has to learn. It became very clear to me the enormity of the task once there. It broke me heart:-( (thus my tears…)
But… we're going to work on them. And I think Annabelle is exactly where she needs to be each morning!
The "bus" won't start until later this week. *gulp* That will be interesting!
And of course, my sweet Karalynn, Lacy and gabby also started school last Friday!!! They are all loving school thus far (the whole half day they've gone) and I predict a GREAT YEAR for all four Phillips' girls.
(note… pic of Karalynn on her way to school to come!!! We took it with her phone and she never sent me a copy of it! Will be rectifying that this afternoon:-))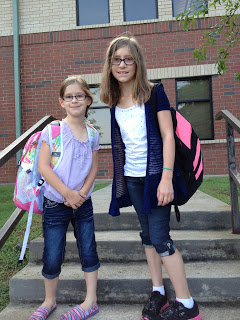 My SUPER second grader and FANTASTIC fourth grader!!!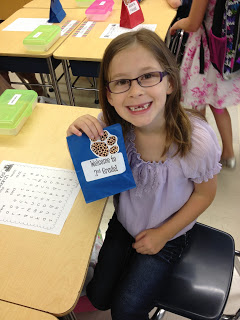 Yeah, 2nd grade is gonna rock:-)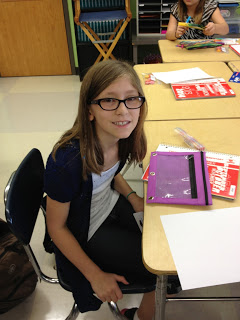 "Mommy… stop embarrassing me by taking pictures at my desk!" *sniff* my big 4th grader!!!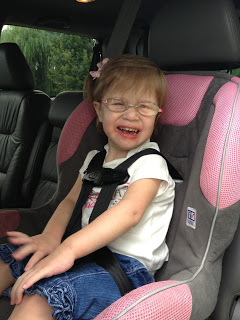 Yeah, uh, I think she's ready for school!!!!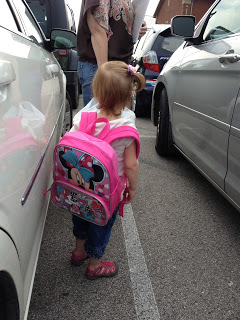 Minnie Mouse Backpack…. CHECK!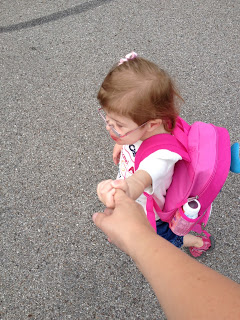 Let's GO Mom!!!!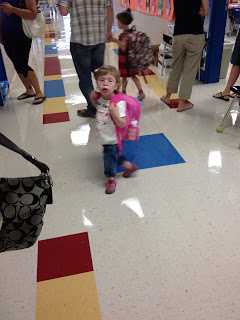 I found my class!!!!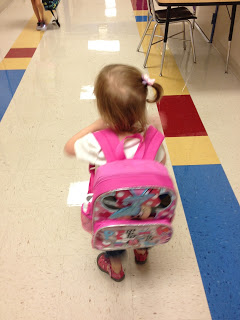 I just can't get enough of her with a backpack…. *sniffle*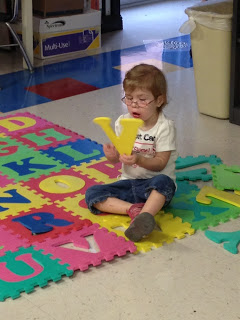 She wasn't all about the "carpet" yet… she liked the letters instead!