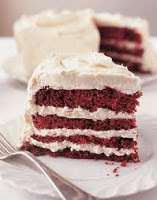 In 2009, I started Fat Friday. The intent was to remind myself each Friday of the fat I needed to shed. They say the first way to recovery is to admit you have a problem. Well, Fat Friday is me admitting my love affair with fried foods, chocolate, and calorie filled pop (or Soda or Coke or whatever you want to call it!)
My last Fat Friday post was October 30th, right around Halloween, and about 2 weeks before I found out I was expecting Annabelle. Incidentally, the post's title was "Fat Friday is boiling in a pot of goo…" appropriate not only for the season, but for its dismal success.
However, I have much more motivation now! Heart-healthy is HUGELY important for Annabelle, so we are making healthier eating important for the rest of our family too.
My husband and I have spent the last month and a half trying to shed the pounds that had plastered themselves under our skin and were being stubborn. We've done pretty decent so far. I've lost 14 pounds… and my husband has almost lost 30!
I could have posted a real picture…
But we're getting to the point where it gets HARD. The pounds are being stubborn, wrapping their legs around my middle and screaming, "I'M NOT GOING ANYWHERE! YOU CAN'T MAKE ME!" And with holiday's coming up, I've decided that it's time for Fat Friday to be reborn.
What, exactly, IS Fat Friday?
It's all about ACCOUNTABILITY and ENCOURAGEMENT.
For those of us striving to shed a few pounds and become healthier humans, we start today at ZERO.
I love that word. Zero. Never did see the SIZE zero, nor do want to. But today, that's our number.
Each Friday, I'll check in with a verdict and new number, and a little tidbit of encouragement for the next week. The goal is, obviously, to get NEGATIVE! If you want to join me, feel free to post your progress number each Friday, let us know how you did, what worked, what didn't work, etc!
For those of you toothpicks out there, feel free to encourage me/us along! I, for one, need it!
Goals
Scott and I haven't set firm "goals" for ourselves. Mostly, we just want to be healthier and fit into smaller clothes:-) In the back of my mind, my mini-goals are my pre-pregnancy weights. I'm officially to my pre-Annabelle weight now that I've lose these 14 pounds.
I have another 9 to go to be pre-Gabby.
Another 15 after that to be pre-Lacy.
And still another 15 to be pre-Karalynn.
15 pounds after THAT… and I'd be pre-Scott weight.
I have no grand illusions that after 4 kids I'll be able to be back to my pre-wedding size. I'll be tickled pink to be pre-children size. But right now, I'm focusing on Step two.
Pre-Gabby:-)
Discussion: Anyone joining Fat Friday with me??? Hmmm… ya know we should take those before pictures, ya know where you stick your belly out as far as you can, so when we are nice and skinny and oh-la-la, we can have before and after pictures. HA HA HA! Okay, that might be stretching it a little…