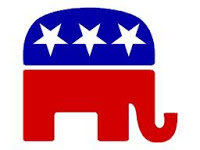 I "defriended" someone on Facebook today for the first time.
I didn't know him. We had like 200+ friends in common so he was obviously plugged into many writers, which make up a fairly large portion of my "Facebook" friends on my personal page.
Guess what I defriended him over???
Yeah. Politics. That was any easy one.
It wasn't that he disagreed with my political stance. I'd probably lose about 30% or more of my friends if I defriended everyone that didn't agree with me, and really, that'd be pretty low of me anyway. Agree to disagree and all, right?
The reason for clicking that dreaded button was because he was rude, mean, and obsessive about it. Multiple posts a day featured unkind (and many times untrue) quotes and summaries and pictures and cartoons.
I've almost defriended a few that AGREE with me for the same exact reason… and still might if they get to the point that the aforementioned gentleman did.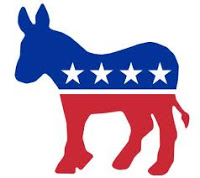 Don't get me wrong. I'm a political junky and have some VERY VERY VERY VERY VERY VERY (did I mention very?) strong beliefs about which leader would have the best "shot" at pointing our country in the right direction.
And I might even share those opinions online, because my Facebook page and my blog are territories that I'm free to express my opinion how I choose.
You, of course, as a blog reader, are free to choose not to read it too, and Facebook friends are free to defriend or block my posts from showing on their news feed.
I might even be a bit passionate about those opinions from time to time too.
But I pray that I'm never rude and mean about it. That I'd never call someone names over it (well, okay, not in public anyway. I might spout a few idiot's in the privacy of my home…. confession:over)
I've also seen many people post complaints about the rampant sharing of political opinions on Facebook. Personally, I don't really mind. It's that time of the "year" and sharing opinions and thoughts on matters IS important, because otherwise all we get are the opinions of the news media who, depending on the network, I think we can ALL agree are highly biased one way or the other, with very few exceptions. And of course, the opinion of celebrities, because we ALL know how important it is for the political future of our country that we know exactly how our A-list celebrities are voting. *ahem*
So I'm not hear to tell you to stop sharing your opinions.
What I AM saying is…
Let's do it with a little tact, folks. People are MUCH more likely to listen to your viewpoint or actually give you an ounce of credibility if you're not posting crazy, undocumented quotes or rude, inappropriate cartoons/pictures.
Discussion: Do you share your political opinions on Facebook/social media? Are you a debate watcher? Or… just for fun, anyone still undecided as to who to vote for? (No worries, I won't try to sway you! Not yet anyway… HA HA HA!)