I'm SUPER excited to announce the release of my newest novella, A (Nearly) Normal Nanny! The third in the Romance (ish) Collection, this novella is currently included in the ebook collection, Love at First Laugh.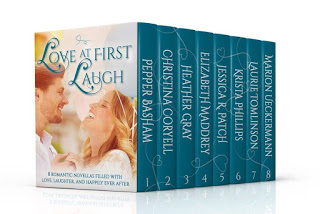 These eight novellas are all romantic comedies that we hope will make you smile and encourage you on your walk with Jesus!
We'd love for you to check it out! The collection is only available for a limited time and is a steal of a deal!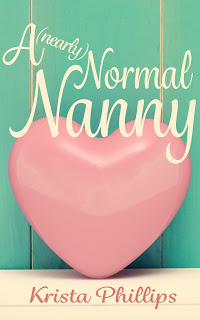 A (nearly) Normal Nanny
Normal is highly overrated…
…Unless you're Mari Jenkins. Her life growing up was
anything but normal, and she's making up for that as an adult. She has a new
job as a nanny of twin girls, a weekly schedule and a detailed ten-year plan,
and nothing will get in the way of her meeting every one of her goals.
Especially not a man, who isn't allowed to appear in her life until around year
eight or so on the plan.
Until, that is, the twins' uncle, Brandon Stone, shows up
and douses her life with a whirlwind of crazy. Not only is he a lover of all
things spontaneous, he is also drummer for the award-winning Country music
artist she's had a fangirl crush on for years.
Suddenly, normal
doesn't look quite so enticing.