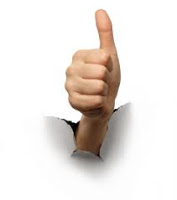 I'm dipping my toe into an exciting new step in my "publishing" journey.
Well, I've BEEN dipping my toe into it, this thing that is called marketing, and it's now time to brave the water and jump.
Here's to hoping I don't drown or freeze to death in the process!!
I'm in the middle of compiling two lists to send to my publisher.
Possible endorsers.
And Interested influencers.
What is the difference, you ask?
An endorser is one who reads a book and, if they like it, says something good about it. They give their stamp of approval, if you will. Usually this is either a published author (not necessarily in the same genre, but one whose approval could carry weight with readers of MY genre…) or some other public figure with power of influence over potential readers.
It isn't easy to get an endorsement. Most people who fit the qualifications have limited time and really can't endorse that many books. And even if they "sign up" they are under no obligation to actually give an endorsement, they are just saying, "Yeah, I might if I like it enough. Send me a copy and we'll see."
An influencer is one who promises to spread the word about how cool a book is. In exchange for this, they get a free copy of the book. This entails any or all of the following:
Posting reviews on any of the main sites (Barnes and Noble, Amazon, Christianbooks.com, goodreads.com, etc.)
Mentioning/linking the book on facebook and/or twitter
Blogging about the book (either in an interview form with me or just your own review and recommendation of the book, we can tie this with a book giveaway–that I supply–with the blog post if the blogger is interested in that kind of thing)
Handing out bookmarks–which I supply–to potential interested parties (or leaving them at places like your church or other areas where potential readers might hang out)
Just generally telling people about the book
In other words, this is a way to increase WORD OF MOUTH, which is one of the biggest way books are sold.
Endorsers I must query myself, although if there are any published authors and/or famous people (HA HA!! in my dreams!) who are interested, E-MAIL ME! *grin*
Influencers are the reason for this blog post today.
I have a limited amount of "influencer" spots available, but I thought I'd start my search here. Are you interested in being an influencer? If you are, E-MAIL me! I'd love to consider you for my list! I may not be able to pick everyone who offers, because again, my publisher has given me a certain number to send free books to for this purpose. So please include in your e-mail "how" you plan to influence the book, as obviously the goal is to spread the word to as many people as possible.
**Note** I think it goes without saying, but even if you don't sign up to be a formal influencer, I obviously would more than welcome you spreading the word about my book when it is released (and might even humble myself to the point of begging… this author ain't too proud!! Pride goeth before a fall, ya know!)
Blog Tours:
It's a little early for this, but another useful tool authors use to promote their books is a blog tour. It is fast replacing "book-signings" of late because book signings have relatively low turn out with the emergence of social media.
What is a blog tour? It's a tour where I, as an author, "visit" your blog shortly after the release of my book. I can do a guest post, or you can post an interview, or a review, your choosing. This does NOT have to be tied to influencers, but it can be! And, depending on the number of tour "stops" we can do a book giveaway to comments on your blog as well. So even if you don't want to be a true influencer, but have a blog and would like to feature me, this would be an AWESOME way to help, as well as draw readers to your blog, as I'll heavily advertise the tour as well!
I'm not ready to set up my blog tour quite yet, that's a bit in the future for me. But if this is something you're interested in participating in, please e-mail as well and I'll put your name on my list to contact in a few months!
Book Business aside, can I just take a second to tell you all HOW MUCH I APPRECIATE you??? You all who have read my blog have been so faithful to pray for my family and come along side this crazy journey with us, through Annabelle and through my writing, and I'm so incredibly indebted to you. I said last year, when we were still in the thick of Annabelle's wait for a heart, that I felt like Moses, with my friends holding my arms up when I was just too weak to keep going.
It's my honor to continue this journey with you, wherever it may lead. So…. thank you.
You all pretty much rock:-)
Discussion: A FUN question for today. If you could pick one author to endorse your book (if you're not a writer, pretend!) who would it be???
And you can't pick Jesus… the AUTHOR and perfecter of our faith… because I'd pick him too, so that's a given!
Or if that's too much of a reach for you… have you ever been influenced to buy a book on a endorsement? Do endorsements matter at all when you're considering a book by an author you've never heard of before?