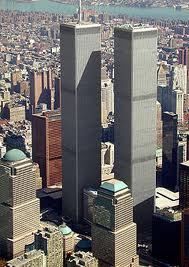 I asked my oldest daughter last night on our way to her softball game if she knew what 9/11 was. She was not even 1-years-old at the time, so I knew she wouldn't remember the actual happening.
She said she did, it was when the twin towers fell.
As Alan Jackson's song "Where Were You" played in the background, I proceeded to tell her the specifics, about how wicked, deceived men hijacked planes and flew them into big buildings with the express purpose of killing as many Americans as they could.
How brave firefighters, knowing that death was likely, charged up those steps of the World Trade Center, trying to save as many people as they could, while the occupants of the buildings fled for their lives.
How some amazing citizens took death in their own hands and fought the hijackers and flew the plane into the ground in Pennsylvania and sacraficed their lives so that many other lives could be saved.
And about how, as great as that love is, even greater was the love of a man 2000 years ago, who came to this earth on purpose, knowing he would be humiliated and beaten and stripped naked and murdered, even though he was perfect… even though this was happening at the hands of the men he created… even though but a word would have saved Him… just because He loved us and wanted to provide us a way to life.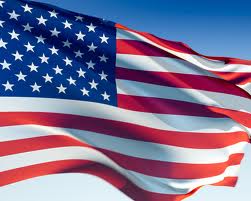 We get so caught up in politics and "party" bickering and
talking about how the laws effect us PERSONALLY that we forget that it
isn't all about ME, or YOU. It's not even about "rich people" vs "poor people". It's about a country that was founded on the principles of freedom for all, and opportunity to pursue ones dreams if one so chooses and wants to do the hard work to achieve it.
And sometimes we get so busy with living the life we've been
given through such great sacrifice that it's easy to forget the
preciousness of the air we breathe into our lungs and the opportunity of
eternal life we have… and the cost those things came at.
Today, I vow to look outside of the little box that is me and my family and see what I can do for others.
And I renew my vow NOT to forget the lives that have been lost, the sacrifices made.
Discussion: Where were YOU that September Day?
Me? I was at work. One of the girls ran in from her car and flipped on her radio and said, "Listen to this." We all stood in shock.
I ran home minutes later and brought back a small 19 inch TV for us to watch it on. We sat in horror as we watched the towers fall. One of our sales guys walked by, tears held back in his eyes, saying that he and his wife and kids and just visited New York the week before, and had been on that Observation deck on top of that building.
After the sadness of came, it was quickly replace by anger. A feeling that our country had be violated in the most horrible of ways. I'm not a fightin' girl, never really have been, but on that day, I would have gladly taken up a gun against our enemy.