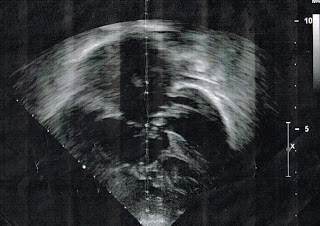 Picture of Annabelle's (own) Heart, 2/2011
One year ago today…
A family was saying goodbye to their child, experiencing the most unimaginable pain I can ever think of.
And at the same time, our family was preparing to receive the 2nd most precious gift we could ever imagine.
A heart for Annabelle.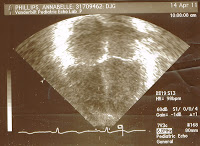 April, 2011, post transplant. A whole heart.
The 1st most precious gift, of course, was given to us 2000-ish years ago, when a Daddy, God, allowed his son to die, willingly, in order to give the hope of eternal life to all of us.
Our pastor yesterday talked about "hitting walls" in our life, the ultimate wall being our own mortality.
A very fitting sermon, given that a year prior to the day, I had hit my own wall. Really, I hit small walls each and every day. but that particular day had been especially hard for me. That night, I laid in bed and gave up. Literally. I didn't know how I was going to get up out of bed the next day. I'd been going and taking step after step for eight very. long. months.
Sometimes I think we "think" we hit walls… but the walls are flimsy and if we push them hard enough, we get through them the next day.
And other times, there are real, immovable walls.
Yeah, April 8th, 2011, I hit an immovable wall. (See this post on 4/7/11, then this post on 4/9/11)
And at about 4 a.m. on April 9th, I received the phone call that knocked down that wall.
There was a heart for Annabelle.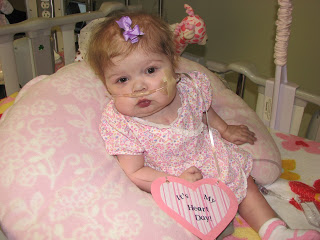 4/9/11 Getting ready. Seeing this makes my heart break all over again. A very sick little girl
Celebrating heart day is bittersweet, though. On one hand, I want to hang streamers and balloons and have a big-bang of a party.
On the other hand, I almost can't bring myself to do it, as I know that the shattering of my wall only came about at the expense of the shattering of another parent's heart.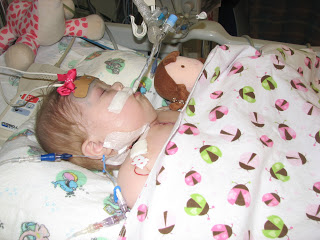 5:30 a.m. 4/10/11 – Post Transplant
Still, I am thankful. Thankful that God allowed something so horrific to bring life to my Annabelle. That we've made it this last year, through possible rejection, heart failure, another open heart surgery, chronic lung disease, paralyzed vocal chords, paralyzed diaphragms, 2 heart caths, RSV, a few other colds, failure to thrive, a broken leg, and the moment last July when we came moments away from losing our Annabelle.
She's learned to roll over and crawl and stand and cruise. While she isn't eating yet, she's not 100% opposed to learning. She's putting things "in" containers, and we *think* is starting to say Momma and actually mean it some of the time! We've gone from 20 meds a day, 5x a day, to 9 meds a day, 2x a day. We've gone from a liter of oxygen 24/7 to 1/16th of a liter at night only when needed. And she's gotten glasses this year too!
It hasn't been an easy year, to say the least. The ups and downs, while not quite as wild as the year before, were still very real, and very scary. And very exhausting.
But we made it. With God's strength.
Annabelle's alive and thriving. We're more thankful than we could ever, ever convey.
While her physical life was saved, I was reminded this weekend that I still have a big responsibility as a mother, no only to help her grow physically (which is a BIG deal) but to teach her about Jesus, about his love so that she gives her spiritual heart over to Jesus.
Because while surgeon's can transplant our physical hearts when needed, which is a HUGE miracle… a bigger miracle is how God can take our sin-filled heart and made it as good as new.
I included the pictures of her heart (see above) from echo's pre-transplant and post-transplant. I remember vividly the first echo post transplant. While I watched, I almost stopped breathing myself when they came to the picture that you see above.
Four chambers. I could see each of them, with definition and clarity. Before, I was always scratching my head and trying to decipher what I was seeing. Some days, I think the cardiologists were doing the same! Annabelle's heart was not easy to figure out. (some men here are thinking… what woman's heart is!?! ha!)
Funny, I asked a few months ago for a picture of her original heart, so I could compare and post them today. And as much as I'm used to seeing heart pictures now, I still have a hard time figuring out what is what on that. So yeah, don't ask me to give you a guided tour of the first pic. I have no clue! But… it's supposed to be the same view as the second, I do know that.
Oh, and I can't wrap up a heart day/Easter post without posting Easter Pictures!!!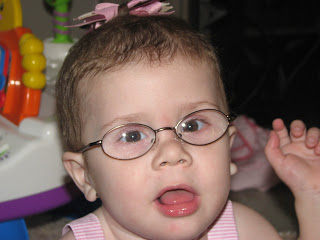 Happy Easter Everyone!!!! Adorable Annabelle!
(compare to 2011….)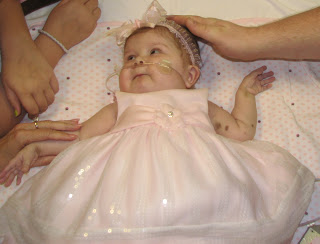 Easter 2011 – New heart… still in the hospital… yucky bruises!!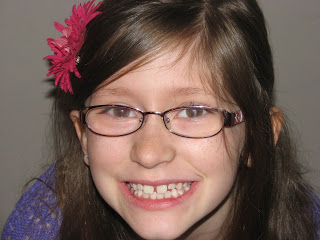 Lovely Lacy
Cutie Karalynn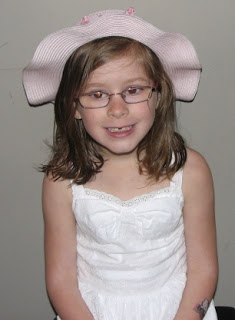 Gorgeous Gabriella! (although Mommy realized after taking pictures that her hair was still wet and needed brushed again… whoops!)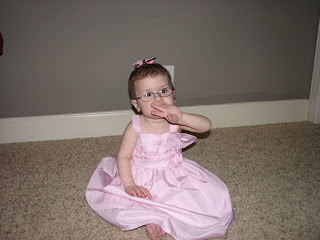 Peace, y'all.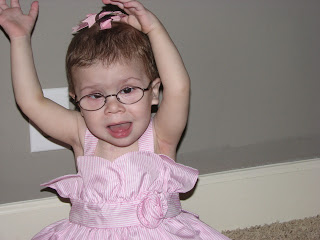 I love Easter… but not this bow!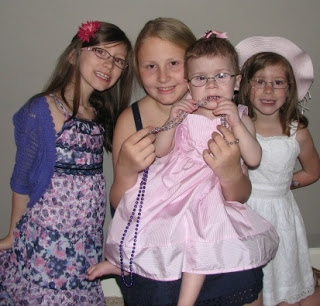 An all girl picture was not easy, this is the best we got! (Yes… Annabelle is chewing on beads… hey, it worked!)
( Compare to 2011…)
Easter 2011 at Vanderbilt Children's Hospital (Annabelle says… help! She's gonna drop me!:-))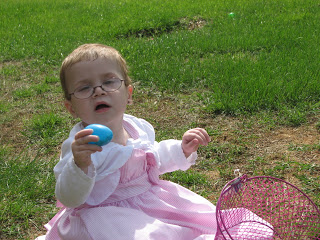 Mom, is this an egg?? I can't tell… the sun is blinding me!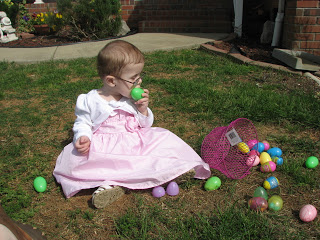 Now THESE are some eggs, people! Let the eating of plastic commence!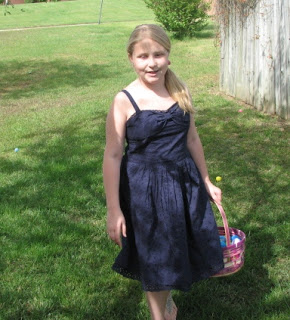 She was telling me she didn't have time to have a picture taken… gotta find them eggs! (there was 1 golden egg… with $20 in it! All our families chip in to fund the golden egg for one lucky kiddo!)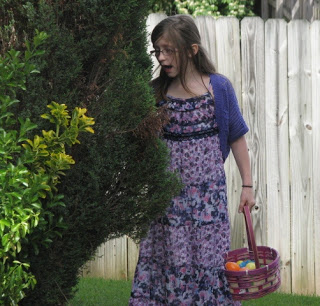 Mom! Mom! I found one in this really…. prickly… tree….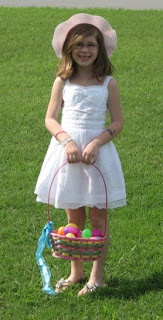 I have eggs… and I'm adorable! What combination!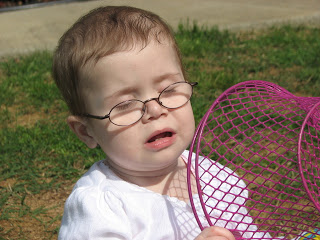 Jesus… please help me find some eggs.. pretty please!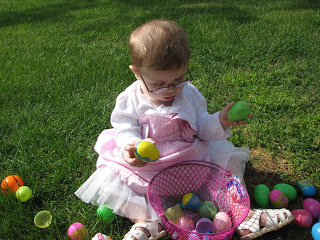 Hallelujah! Thank you Jesus! He multiplied the eggs… and I can hold two at a time!!! (She was having fun banging them together!)
Thank you, Jesus, for your gift of life. And thank you, Jesus, for another year.
Happy Heart Day Annabelle. Mommy loves you.
And to a special family out there… I'm thinking of you today. Praying for you.