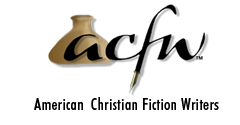 Confession:
I've been a bit bummed lately.
Every year, there is a writer's conference that I LOVE LOVE LOVE to go to. A large number of my writer/author friend's I've met are there, and it's a GREAT time to network and just totally 100% indulge the writer side of myself. I LOVE IT!
I skipped 2 years when Annabelle was in the hospital, and the year after when she was still very touch-and-go. And while I was sad, I knew I was where I needed to be and had great peace about it.
I went again last year, and LOVED IT! It was 100% exactly what God had ordered in my life that that point, a much needed time away. It was less about Krista learning to write better, but more about God covering my heart with a balm of peace that I needed for the coming months.
But going to conference is EXPENSIVE. Between the actual conference fee of +$500 and hotel for at least three nights plus transportation…it easily upwards or over $1000 for the weekend.
Last year, we spent this because it was the month my book was coming out and we knew I needed to go.
This year, well, ya can't squeeze blood from a turnip, and the money just isn't there. (and even if it was, it'd be very unwise for us to spend it this way.)
So, I resigned myself to not going.
And put it out of my mind.
Until recently… when all my writer friend's Facebook status started to glow with their ACFW conference excitement and preparation.
I'll be honest. I pouted a little bit. Yes, a little green monster of jealousy was inside me, but I determined that I wouldn't be jealous. I'd be okay staying home this year. I'd been okay thus far… why was I starting to feel so unsettled now??
Then… I went to our local writer's group on Saturday. It'd been months since I'd gotten to go… having been firmly trying to better prioritize my time and give my family MORE of it.
But I needed to go.
And when I went, I found out why!
A sweet author friend of mine that leads our group (Kaye Dacus… go check out her books!) suggested that maybe I go to conference and just "hang out" instead of actually attending the conference. She had a room she was staying in by herself… she'd gladly let me bunk with her. And a few from the local group were carpooling up, and one had just realized he couldn't make it, so they had an open spot if I wanted to ride along.
And the wheels in my brain started to churn.
A weekend to focus on writing… with a lot of downtime to actually WRITE. A weekend to network with both my writer friends as well as to hopefully get some time to chat face-to-face with my super wonderful agent… INVALUABLE.
But there were so many obstacles in the way. What to do with my kids, for example.
But each obstacle I thought of… God also brought to mind a solution. One by one, I checked them off, until none remained.
So…. unless something giant blocks my path in the next few weeks…
I GET TO GO TO (kinda…) CONFERENCE. While I won't be attending the "actual" conference due to cost, I'm still BEYOND excited and thankful for God providing a way to have this weekend away, to focus on writing, to renew my "writer" battery…
Oh my.
Yes, my God is AWESOME!!
Discussion: Has God ever surprised you with granted you a heart's desire? One that is totally a want and not really a need?