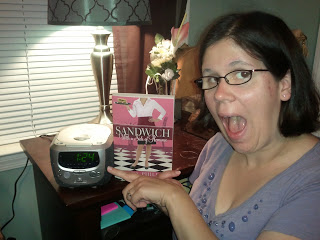 Me at 1:24 a.m. on release day… I'm just a little excited!!!!!
It's here.
Release day.
Today.
*sigh*
I know, I know. Everyone's been getting their preordered books all week. But it's still surreal that my book is officially "out."
I still haven't found it in a bookstore yet. But most bookstores put out new books on Tuesdays, so I'm hoping it'll start popping up in the next week or two!
I'm even MORE super excited that I get to celebrate this day along with a few other WONDERFUL authors I know!!!!
…Kathy Harris, author of A Road to Mercy (whom I'm having a co-online launch party with next Friday!!!)
…Jody Hedlund, author of Unending Devotion, whose book I saw at EVERY SINGLE bookstore I went to this weekend!!! I can't WAIT to read this newest book by her, as her last two, A Preacher's Bride and A Doctor's Lady were just phenomenal!
…Laura Frantz, another amazing historical author, whose newest book out today is called Love's Reckoning (Saw this one at all the bookstores as well.. if you look at the picture of Jody's book, it's right beside it on the end-shelf!)
…Sarah Sundin's With Every Letter which looks like an AMAZING book!
… Kellie Coates Gilbert, a fellow debut Abingdon author of Mother of Pearl!
I KNOW there are others that I'm missing but needless to say, I'm in some amazing company for my first debut!
To say I am honored is a gross understatement!
And God, in his divine wisdom, has reminded me ALL DAY today that this whole thing is from HIM. I am a very fallible human (I'm fairly certain you'll find a few typos in that 80k + word book!), but in the midst of the craziness of life and inspite of my mistakes, he's allowed one of my dreams come true.
So, thank you Jesus. Thank you Thank you Thank you!
Happy Release Day everyone!
***I just realized that my sandwich countdown says,, "Sandwich" is ready! HA HA HA!***