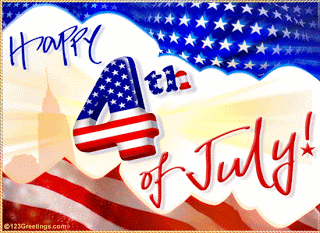 I'm taking a break from blogging today because:
1.) It's the day after the 4th of July so it's my way of honoring our country.
2.) I have off work today so taking a vacation from blogging sounds like a good idea too.
3.) I really just don't feel like doing it today. I'm pregnant, so I say I'm allowed:-)
So…
HOPE EVERYONE HAD A WONDERFUL INDEPENDENCE DAY!!!!!
*NOTE*
This week on The Writer's Alleys, it's all about the rules! Each day one of us shopkeepers will take on a writing rule and discuss the good, bad and ugly.
This is a follow up of my post a week or so ago, Follow the Yellow Brick Rules.