(yesterday)
TO MY BEAUTIFUL
KARALYNN JEAN ABRI PHILLIPS!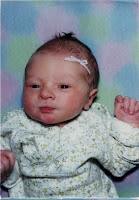 One Day Old!
Mommy is SO SO SO proud of you, my sweet little girl. I cannot BELIEVE you are ELEVEN years old!! (Sorry, I forgot, we're going backward now… I can't believe you are EIGHT years old… AGAIN!)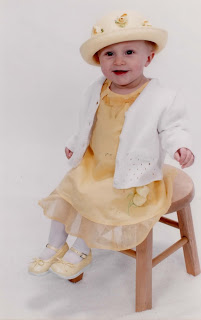 About Annabelle's age here…
Eleven years ago I was SO excited that my first baby had finally made her arrival… a week LATE! I was 19… and had absolutely no clue what I was doing, but was determined to conquer this crazy wonderful thing called motherhood.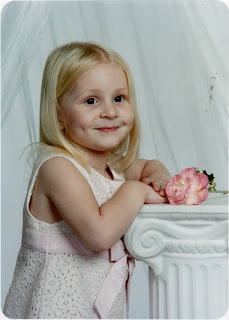 3 1/2 years old – look at that blonde hair!
11 years, 3 more babies and 1 angel baby later… I'm realizing motherhood is not something to be conquered, but to be enjoyed most times, to be endured sometimes, to mess up continually, to improve upon as much as possible, and to be celebrated always.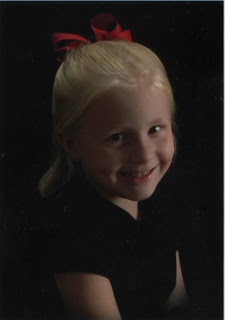 4 years old
I LOVE being my girls' mother!
I really can't believe I'm the mother of an "almost" teenager. This is the first year Karalynn has been too big to really get her "toys." Wow. I FEEL OLD!
The years have gone by so fast, yet at the same time, it feels like ages ago since I held that tiny little bundle in my arms, walking into Scott and I's tiny apartment with her for the first time.
*sigh*
I have this immense desire to go back and look through her baby book (and finish it! I think it's about time… don't you?!?)
I'm embarrassed to say that while I'm almost done with Karalynn's… I've barely started on the other girls. I'm afraid I'll remember very little! NOT GOOD! Still, it's a goal I have.
Anyone else horribly behind on their child's baby book (for me, I'm doing scrap books for their baby books…)?
ALSO! A belated thank you to Melinda and Rachel who sent me the most MARVELOUS gift for Annabelle… a creative memory baby book and scrapbooking supplies!!! I got them around her birthday… and around the time Annabelle took her spell, and I am SO SO SO excited to get to use them! MUST FIND TIME!