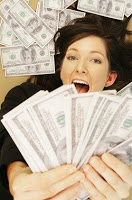 I know, I know. I'm the stupid one who came up with the Fat Friday/lose weight idea.
I'm right about even. I just want Halloween and all the candy to be OVER! Then I have almost a whole month until Thanksgiving.
I think part of my problem is that I've been trying my best to finish my current WIP before "year-end" officially starts. Well, it's here, and I'm not done, and that isn't acceptable to me! So I've been putting a ton of effort into knocking out this last 20k of word count, which leaves zero time for exercise and a ton of time to sit by my laptop, drink coke to keep my brain cells zipping along, and eat chocolate to make me feel all gooey and ready to write.
Dumb, I know.
And as I type (Thursday night) I have brownies in the oven baking… the smell tempting my stomach and making my fingers shake with their ooey gooey goodness. And I haven't even eaten any yet!!! In my defense, these will be taken to work tomorrow to add to our Halloween party. But you can bet your bottom dollar I'll be having one… or two.
Speaking of Halloween… anyone dressing up? If you are, do share!
Me? I'm going to be a lottery winner. (I'm trying to convince my payroll specialists they should be too… I mean seriously. What is more scary to a company then your ENTIRE payroll department winning the lottery at the same time?? We'll pin lotto tickets to our shirts and come dressed as beach bums–tasteful beach bums:-))
**Anyone lose weight this week??**
*Note: I totally respect those who don't like the whole Halloween thing, OR the whole Lotto thing. LOL. I don't like the whole lottery thing either… but you gotta admit. It IS funny!