IT'S HERE!!!!
My FIRST boxed set!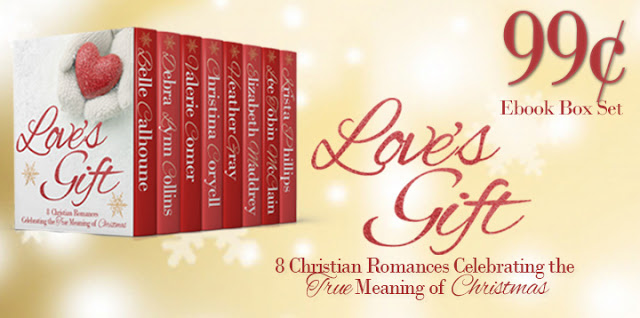 I teamed up with EIGHT other authors to deliver
Love's Gift
, a collection of 8 Christmas romance novellas JUST in time for the upcoming holidays!
I have to stop here and just thank the WHOLE team of authors that I was privileged to work with these last few months. I am honored and blessed to be on your team and am so thankful for all I've learned from each of you!
It wasn't always easy. Getting THAT many women together and bouncing ideas off each other, and having to, like, AGREE on a cover and book title and all that jazz — it was bound to get interesting! And it did — but only in OH so good ways! I felt God's hand on this project from day one and prayed over it daily, and I am just so proud of our final product!
So sappy stuff over —
Wanna know what MY novella is about?
A (kinda) Country Christmas
She's
a (kinda) country girl…
He's
a (mostly) world traveler…
Happily-ever-after
will take a true Christmas miracle.
Sadie
Jenkins lives and breathes Christmas every, single day of the year. Owner of
Bethlehem's Boutique in the tourist mountain town of Gatlinburg, TN, she has no
room for the bad boys of her past and devotes her whole life to the struggling boutique
and her teenage daughter, Maribelle. She's perfectly happy with her
country-living life until he walks
into her store.
Nate
Myers travels the globe for his job and has the bank account to prove his
success. The former "bad" boy is in town for a short visit with his
sister and is determined to not get caught up in all the Christmas hype. But
then he falls for the beautiful shopkeeper—quite literally.
Will
these two (sorta) opposites be able to find a happily-ever-after together?
My novella will also be available as a single both in ebook and paperbook in November, but why wouldn't you want to get *8* novellas NOW for the price of one?!?!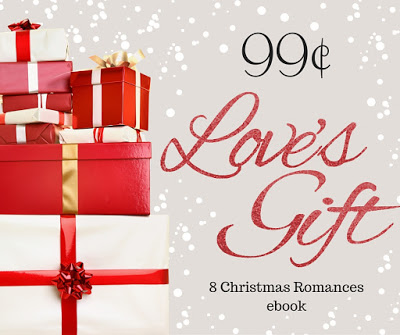 If you want to help us out by spreading the word, feel free to copy one of these memes above and post away on social media sites! I'll also have them posted with a link on my author Facebook page that you can share!
We're already in the TOP TWENTY Christian contemporary romance's on Amazon with our preorder — we'd love to move that closer to #1 with your help!!
THANK YOU!!