Last weekend we went on our first real family trip since Annabelle came home! We'd taken a quick one-day trip last fall… but it was… well, a bit crazy. I worried about annabelle the whole time and upon our return, we went straight to the ER.
Thankfully, this trip was longer… and better!
We left on Wednesday and drove to Gatlinburg, about the half-way point between here and our destination (Gma & Papa Phillips' house!)
Our plan was to spend the afternoon and night there, and take our time the rest of the day on Thursday.
Except for that fact that Annabelle is NOT a world class traveler (i.e. she begins screaming about every hour, demanding to be free of her carseat…) it went well!!! She got to try out the swimming pool for the first time… was NOT A FAN.
We got into NC Thursday evening, spent Annabelle's birthday relaxing and getting ready for her big "party" and went out for pizza for her birthday dinner, which, of course, she ate none of. We ate plenty in her honor though!
Saturday was the big day!!! Over 50 people came out to celebrate our little one!!! We were BEYOND blessed and even though it was hot, Annabelle enjoyed it!!! She walked all around and weaved in and out and played with the duckies in the pool and just did a fabulous job!
Our plan was to drive home on Sunday.
But we realized that that probably wasn't a good idea, considering at our halfway mark, she was screaming quite loud at the thought of another minute in her carseat. So we found a hotel not far off the Interstate, and decided to extend our vacation one more day.
We were SUPER excited to find a REALLY nice hotel for only ten-bucks more than our "cheap" hotel on the way in! YEAH!!!
We took the kiddos miniature golfing, then got take out and went back to the hotel and ate, then went for a midnight swim (well, Scott and the kiddos did, I stayed in the room with a very sleepy Annabelle!)
We got up early and went swimming again that morning to take as much advantage of our nice hotel as possible, and left right before lunch time and got home late afternoon.
It was so nice just to relax and take our time a bit. We all needed it!!!!
I have a billion and one pictures… and am posting a lot of them because I couldn't decide between them!! So enjoy… sorry for the slightly longer "download" time:-)
(also, I'm being lazy and not organizing them like I usually would…)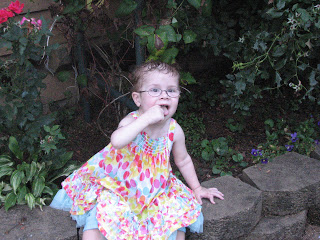 I might be sweaty, but I'm having FUN being the birthday girl!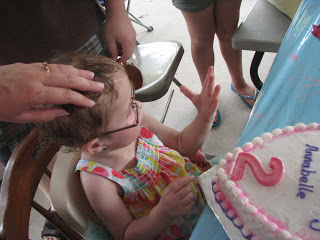 Ewwwww, I got frosting on my fingers!!!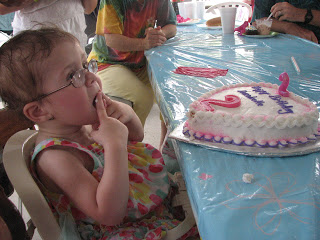 Wait.. let me taste it and check, just to be sure!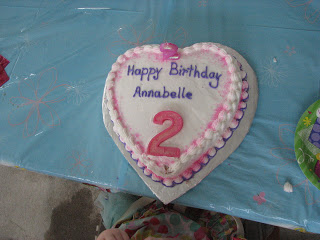 My cake Grandma made me!!!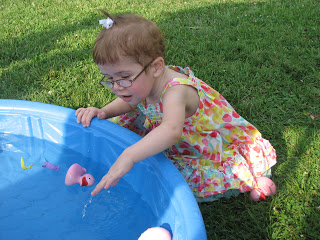 I loved playing "in" the pool with my fingers!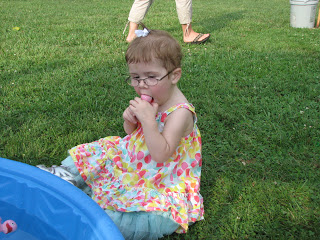 but chewing on the pink duck is MUCH more fun!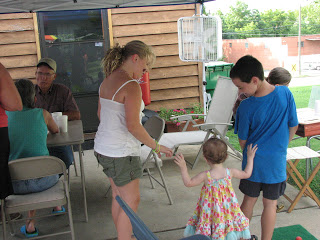 I had to mingle with my guests… Hey boy, thanks for coming!!!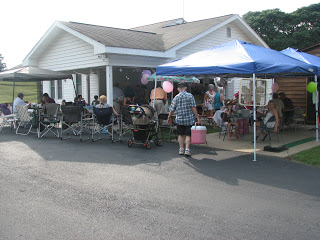 Lots of people came to my party… evidently they think I'm pretty special!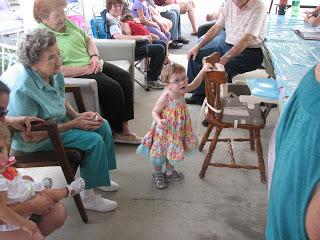 yeah!!! My Great-grandma Thurman and Great-granny Phillips are here!! yeah!!!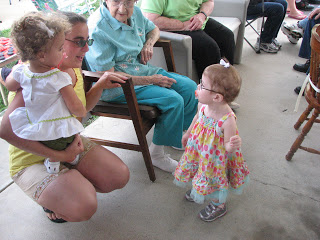 Here is me meeting cousin Eva for the first time!!! She's pretty cool… we're gonna be great friends!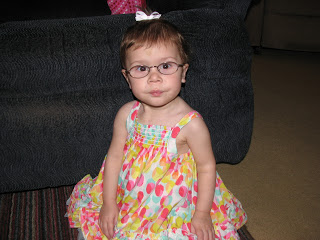 My Mommy liked taking my pictures. i decided to give her a silly face to post.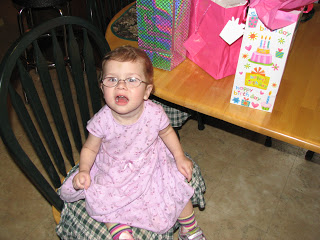 Here is me on my REAL birthday… my mommy, sister and grandma got me a few little things to celebrate the day. but i was so tired, I didn't really appreciate them much. I started screaming right after this picture was taken. Next year… it WILL be different!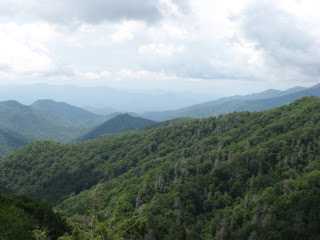 Pretty picture of the mountains that mommy took…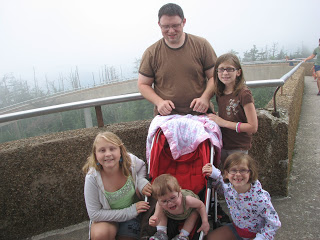 my parents are really crazy. They made us ALL walk UPHILL for a half-mile in the heat… then we had to go up this big tower… we were all tired, and I was ticked. Yeah, I know, I got to ride and didn't have to walk, but you see, I kinda had to to go the bathroom… and mommy forgot to bring my diaper bag on the walk, so I was sitting in some… interesting… stuff. I let her know how mad I was by screaming the whole way down. Serves her right!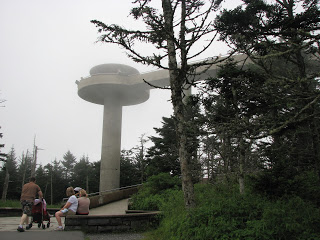 This was the tower we went up to… AFTER we'd already walked the half mile. (I guess I should say they, not we…)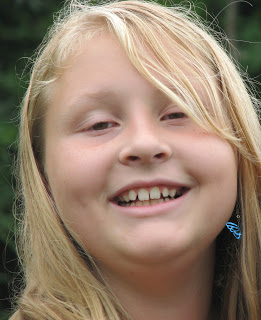 My pretty big sister, Karalynn!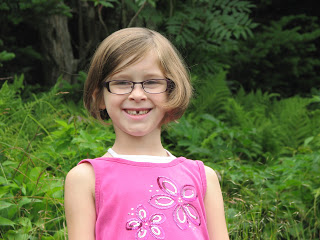 My beautiful sister, Gab-Gab!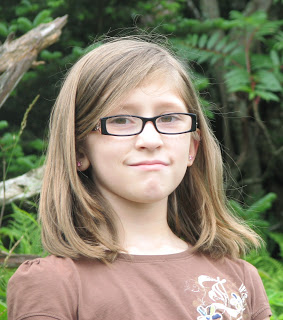 My adorable sister, Lacy!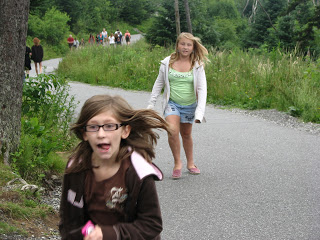 Yeah, this was just a silly picture…. lacy and karalynn are so funny!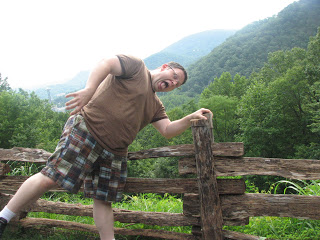 I have goofy parents. My Mommy told my daddy to pose to make it look like she'd tried to push him off the mountain. I told them no one would believe them….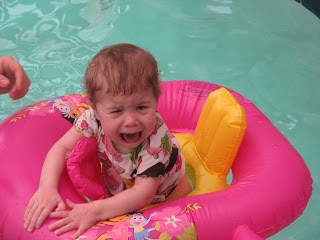 Holy crud. I really hated this swimming pool. Mom, do you HAVE to post this??? Bad memories….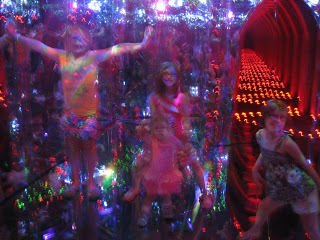 We LOVED the hall of mirrors in Gatlinburg!!! I kept face-planting into mirrors but it was just super funny!!!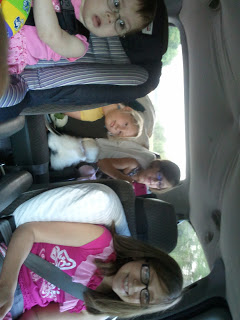 Just starting our trip… i thought we were just going on a normal car ride… an hour later I started yelling because I did NOT want to still be in this stupid van!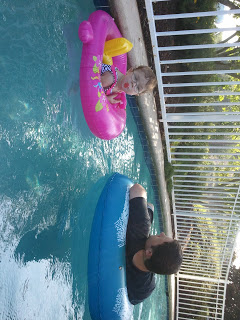 Different pool… this one was nice and warm, AND… since Mommy forgot to bring my swimsuit, she'd gone and gotten me a new fun zebra print one. so yeah, it took me a while, but I finally got the hang of it. this is me and my daddy floating down the lazy river!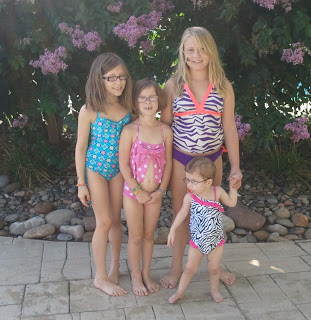 Yeah… Look at me pose in my new swimmy suit! Me and my sisters… we're bathin' beauties!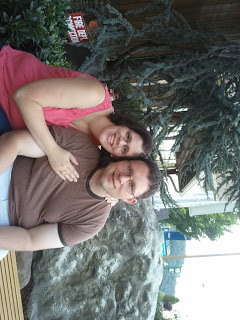 My mom and dad are pretty neato-cheato too:-)