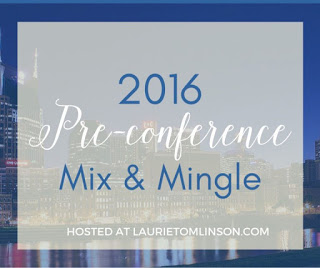 A friend of mine and fellow Alleycat Laurie Tomlinson is hosting a PRE-ACFW MIX N' MINGLE and I thought I'd join in the fun!
Object of the game: Give a little bit about yourself and link up on her blog (here) so we can all find out a little more about each other before the big conference.
I am SO EXCITED to be able to go to ACFW this year especially since it's in my neck of the woods!! So WELCOME TO NASHVILLE all you ACFWers.
(For my blog readers who have no clue what I'm talking about — ACFW conference is the annual writer's conference for the American Christian Fiction Writer's association. It's a blast to be able to network with other writers and hug lots of necks of old friends and new! A weekend to celebrate BOOKS written to glorify GOD is just–yeah. Lots of fun!)
SO here are my questions/answers…
Name: Krista Phillips
Location: Spring Hill, TN
What you write/tagline/trademark: Contemporary romance with a sprinkle of smiles
Place in the book world: Multi-published author, both traditional and indie. Check out my books here! Agented through WordServe by the fabulous Sarah Freese.
On a scale of hugger to 10-foot-pole, please rate your personal space: Bring on the hugs — but I'll do a back pack if you aren't all about it!
Something VERY serious: How do you take your Starbucks? Strawberry Cream frapachino or a hot chocolate. Not a coffee drinker at all. (and I kinda wish they would carry Dr. Pepper, but I digress)
The unique talking points that will get you going for hours: My kids, hearts, anything nonsensical that includes banter and good-natured sarcasm, Money (sad but true, bookkeeping is my day(ish) job), and gross but true, organ donation. (my daughter has a new-to-her heart!)
Loved ones at home you'll be missing: Hubby, 4 daughters, and Hope, our 1 year old black lab.
Conference goals we can pray for? Honestly? I'm looking at this as a fun weekend with writer friends, networking but also just creating relationships that God can nourish. GOD'S will to be done, more than anything else.
Anything we can celebrate with you? A new novella will release this fall, A (sorta) Southern Serenade.
SOO excited to go check out everyone else's links and "meet" you in August!