My timeline has been greatly adjusted, but I finally have the final cover to share with you for my next novella, A Side of Hope that will be releasing next month! (Final release date to come in the next few weeks…as well as a potential teaser chapter!!)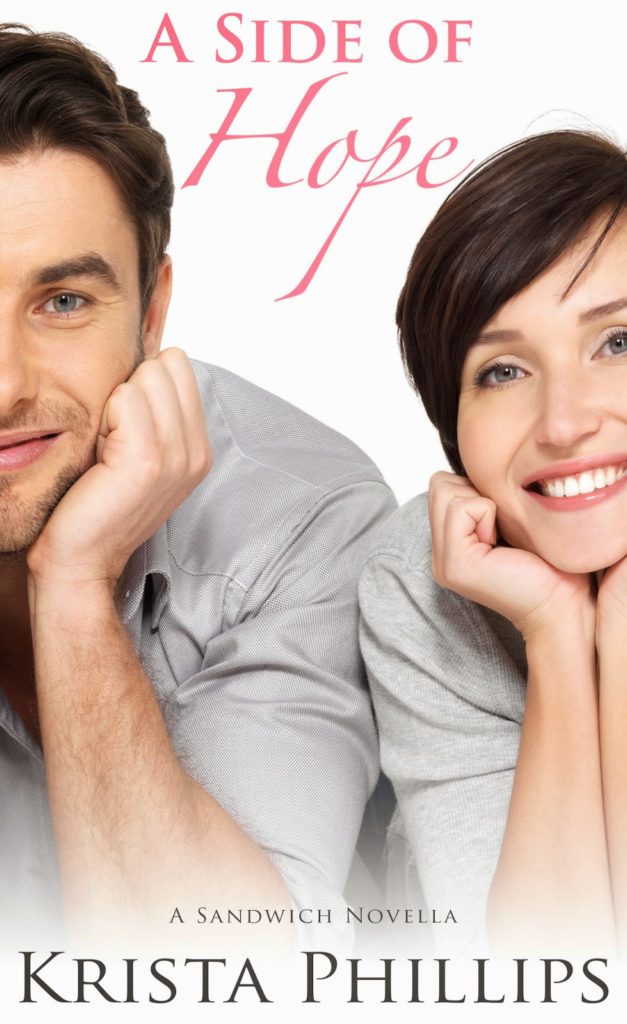 Sometimes
birthday presents come in strange packages…

Tilly
Davis was meeting her forties head on. Happy and healthy, she didn't need a man
to complete her. But as she blew out her candles, she made a halfhearted wish
for maybe just a little excitement to spice up her life.
God
must have misunderstood her wish, though, because moments later, He brought her the
one person she never wanted to see again.

Her
husband.
I'm SO excited to share this next book about HOPE and SECOND CHANCES and give you a glimpse into Tilly's life!