Oh I'm so excited about today!!
I've been anxiously waiting to be able to share the cover my cousin (aka awesome graphics guy who puts my fledgling Photoshop skills to utter shame) and I have been working on, shining and spit polishing it, all in preparation for TODAY!
Yup, it's cover reveal day for my first Sandwich Novella, A Side of Faith!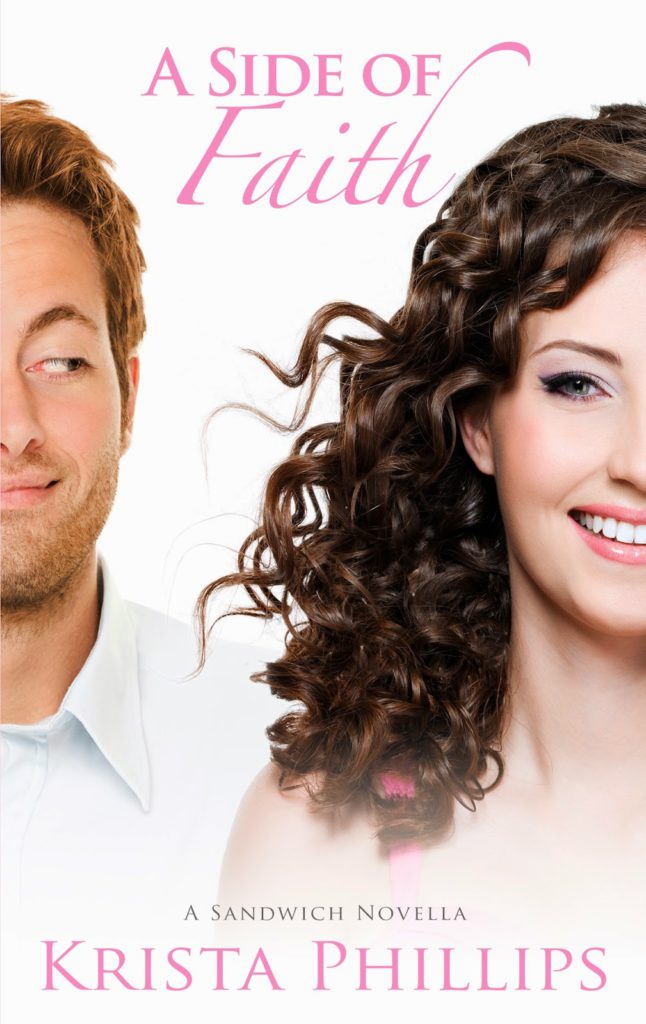 I'm so pleased with how it turned out! I absolutely adore my brown-haired Rachel and red-headed Cameron and can't wait to introduce you to them properly!
AND… on that note, I'm please to announce, unless something crazy blows up or my computer crashes or other odd unpleasant occurrence happens between now and then, I also have an official release date to share with you…
AUGUST 18, 2014!
Yup. Just a little over ONE MONTH away!
Of course, we'll also have a big ol' release week celebration on my blog complete with lots of fun stuff!
So mark your calendars and eee! Yeah… I'm just a little excited…
Thank you, all my readers, for your support over the last few years! I honestly could not be to this point without all your encouragement and notes of, "When is your next book coming out?" It has absolutely boosted my courage to get to the point I'm at today!