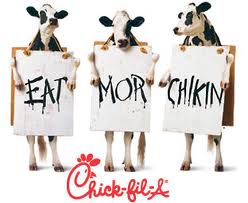 I rarely get all political (well, in public anyway!)
I usually figure the only thing it will do is a.) make those who disagree mad at me and b.) preach to the choir who already agrees with me…
But… at my heart… I'm SUPER passionate about issues, and I've had to perpetually slap my hand to make myself not stand on my much-loved soap boxes lately.
I'm doing a quick step up today. Think of it as my one-day indulgence in chocolate (soapbox), then back on my diet (semi-politically neutral persona in public) tomorrow.
HATE
Disagreeing with someone does not equal hate.
I have a lot of things I "disagree" with people on. I dissagree with my hubby Every. Single. Day. And I definitely still love him!
And as a moral stance, I have a lot of standards that I hold myself to, and hold my kids to, that other's don't agree with. Doesn't mean I hate those who do those things. And I hope it doesn't make other people hate ME because they don't agree with my stances.
I've long thought we've used the word "hate" way too much as of late.
Now, there ARE people that hate. And that, I agree, is wrong in a moral sense. And when combined with criminal action, it's wrong in a legal sense, obviously.
But let's be careful with overuse of the word Hate. NO ONE likes words put into their mouth.
FREEDOM
But here is the thing.
The COOL thing about America.
We have the RIGHT to express our opinion. Heck, we have the RIGHT to hate someone… as long as we don't commit a crime in the process.
A lot of people hate ME because I'm a Christian. I'm totally cool with that. They have a RIGHT to their opinion.
It's called freedom.
We also have the RIGHT to boycott a business that we are "mad" at because of the owner's views and support of something we disagree with.
On the flip side, we have the RIGHT to NOT boycott a business that we support.
ROCK DWELLERS
Obviously I'm talking about the whole Chic-Fil-A thing.

If you've been living under a rock… (aka not on Facebook, HA!) I'll do a brief summary.
CEO of Chick-Fil-a noted that he doesn't support gay marriage. He also contributes to an organization that is expressly against it as well.
A whole group of people are up in arms about this… saying "how can we tolerate this hate!" (see my viewpoint on using the word hate too liberally…)
And then there is the Boston Mayor who threatened to not allow Chick-Fil-A to have a business license and keep them out of the city. He then came back later saying he was just using his "bully pulpit" as Mayor to make a point and doesn't really have the authority to do such a thing. (http://www.boston.com/yourtown/news/dorchester/2012/07/new_york_city_mayor_michael_bl.html) Another fun link… (http://www.washingtonpost.com/blogs/guest-voices/post/with-chick-fil-a-fight-progressive-mayors-get-their-ground-zero-mosque-moment/2012/07/30/gJQAEqTiLX_blog.html)
There is also those who are up in arms about people being mad at Chick-Fil-A. Basically saying the same thing I said above, that just because he doesn't agree with a certain issue doesn't make him a hater.
A bunch of them (via a facebook event set up from Mike Huckabee) are having a movement to all eat Chick-Fil-A today (August 1st) as a show of support for the company and its leader's rights to their own opinion.
BACK TO THE FREEDOM THING
I totally support the right of those who have decided to boycott Chick-Fil-A. GO FOR IT. It's your right. It's your opinion. Good for you for doing what you think is the right thing in a non-violent way.
I also totally support those who are going to eat at Chick-Fil-A today. GO FOR IT. EAT MOR CHIKEN! You totally have a right to support whatever business you want with your patronage.
As an American, my only beef (pun intended) with the actions I've seen is the whole government threaten thing by a few big city mayors.
While "we the people" totally have the right to an opinion, including the mayors of whatever cities, "they the government" have ZERO right to deny a business on the grounds of a political/personal disagreement, especially when that disagreement has nothing to do with the business itself. (i.e. totally different than not allowing a strip club next to a school…)
Our country was built on the right to hold different opinions and to be
able to vote based on those opinions, and to speak those opinions
without threat of the government's reprimand. Denying business license, or even threatening to do so, to me, is a NOT OK reprimand.
SIDE NOTE TO CLARIFY
Now… I can hear some people saying to this: "You're right. The government has no right to deny a business on those grounds, and they have no right to deny a marriage on those grounds either!"
I get that point. And I actually agree with it at its core.
The thing is: The "issue" everyone disagrees on isn't really "they are denying marriage licenses" but instead, the difference in opinion comes on the definition of what that marriage is. Currently, the definition "on the books" in many states and on a federal level denotes marriage as between a man and a woman. There are also other parts of the definition that has to do with age, and that you can only be married to one person and not multiple people, as well as "relative" status, i.e. how far unrelated you have to be in order to get married. I'm not a government expert. I have no clue "where" these definitions are held. But they exist.
Chick-Fil-A has already been established as a business. It sells fast-food chicken, just like a whole bunch of other establishments. Whether or not it is legally defined as a "business" is not in question.
FINALLY
The above is about being an American.

But what is my/our responsibility as believers in Jesus?
There are a lot of different viewpoints on that. And it's not my job to judge those, Christian or not, who disagree with me.
Doesn't mean I can't share my viewpoint and how I'm choosing to live my life. Doesn't mean I have to "accept" all viewpoints as a version of truth, what we are calling tolerance as of late.
It does mean that regardless, I need to show Jesus love.
So while I'll stand up for what I believe, and that reflection will be evident in the votes that I exercise, to those who disagree with me, I'll offer kindness and friendship and a big goofy smile…and maybe a little friendly ribbing to those who I know can handle it:-)
And to those who don't like me because of my opinions… well, that super super would break my heart. But I'll hold no ill-will toward them in return.
There is a whole lot of name calling going on right now… on both sides. While I recognize the right people have to express themselves, my plead to those who know Jesus is this: BE NICE. You can have your opinion, and express it, without being rude and overbearing and name-calling.
*stepping off of soap box*
Now… I just need some chocolate…