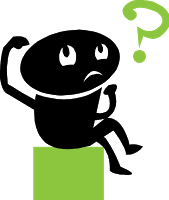 I asked on my Facebook author page yesterday if "likees" (I guess people call them fans, but it feels so presumptuous to refer to all my "fans" out there… ha!)
Anyway… I asked them if they preferred ebooks, hold-in-your-hand books, or a little of both. The response is as I'd thought it be: Super mixed!
I'm mulling around a few ideas for my next project. I'm finishing up the book I've been working on for WAY TOO LONG and getting into my agents hands this month… and then it'll be time to start something different. YEAH! A new writing project is ALWAYS exciting!
And since even if I signed a publishing contract tomorrow, it'd probably be 2 years before it'd be published, I thought I'd dip my pinky toe into the whole ebook-only publishing idea.
I have some ideas for them swirling around in my head, but am doing a lot of praying and seeking guidance about it. My vision is for them to be not-full-length books, more like novella length, which would be a switch for me. Some have asked if they are going to be "Sandwich" related… and the answer is… maybe?
Others have asked if I'll use it to tell Annabelle's story… and again the answer is… maybe?
But make no mistake: I'm not getting out of the traditionally published business. My goal is still to publish full-length novels in print with a publisher. I have no aspirations to be my own publisher permanently. My life is crazy busy enough already!!
My request today is two-fold:
1.) Please pray for me on this new venture! That I don't lose sight of what my goal has always been… to write the words God lays on my heart in story form, and to use my words for HIS glory. And that He would give me wisdom and guidance as I tip-toe down a new, uncharted territory. And honestly, if it's even something I should pursue.
2.) I'd love to know your thoughts!! PRETTY PLEASE! YOU, my friends, are my readers, both here on my blog and (hopefully) for my books as well. I value your opinion!!!
Are you an ebook reader? Do you prefer books only? Do you read novellas or does that not appeal so much? If you aren't a normal commenter, THAT IS OKAY! This is a good time to get your opinion in, and I'd LOVE LOVE LOVE to hear it! No comments = sad Krista. (HA HA HA , just kidding… mostly…) But please, do share your thoughts, positive or constructive criticism. Even if you think it's a horrible idea… all opinions are valid and that's what I want to hear!
Also, you're always free to email me your thoughts as well!