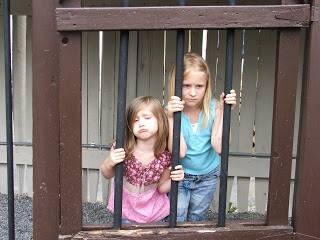 I am not a superstitious person but…
I got a fortune cookie yesterday at lunch. I took my lunch back to my desk and worked on my book as I ate. When I opeend the cookie, while working on my book, I read my fortune.
It said something like, "You are a lover of words. Someday you should write a book."
Now how cool was that? Again, I don't believe in the whole fortune teller thing, obviously, but I do believe God gives us little bits of encouragement to keep going along the way when we need them most. That was mine yesterday!
So… I encourage you today to encourage someone. We all need to be lifted up. In prayer, in word, and in deed.
When that waitress at lunch tomorrow is a little too slow brining your food, instead of scowling at her or reducing her tip, how about giving her a word of encouragement instead? Instead of telling your spouse how irritated you are at him/her, how about ignoring that thing they just did that got on your last nerves, wrap your arms around their neck, and give them a big ole smooch with an "I love you" afterwards. When your kids screw up next, instead of the long lecture about how they need to do better, why not hug them and tell them that you love them and are proud of their effort (although, please note, I DO think we need to keep our kids accountable too.. just saying that at the same time they need encouragement…)
Anyone else have ideas on how we can encourage people? Any examples of how someone (including but not limited to God), has encouraged YOU lately helped you to keep going when you were almost at your end?
I know you all have some great stories:-)
(Note: The picture is of two little girls that look like they are in desperate need of encouragement!! *grin*)