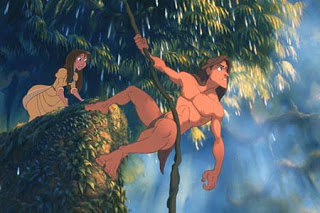 For the past 2 weeks, hubby and I have dedicated every waking/non-working moment just about to reorganizing/cleaning/rehauling our house. With Baby Annabelle coming, it was in sore need of it!
But now, I'm POOPED! I'd hoped to get a lot of rest while kiddos were gone, to work on my writing, to pre-blog a bunch to ease my July crazy schedule, to catch up on crits, but I got NONE of that done. I was so tired last night I couldn't even write this blog… and I sit here this morning, eyes about to close on their own.
However: The pain was worth it! I don't think my house has ever been this clean and organized! Granted, there are still a few things we didn't get done, however I'm starting to feel like I'm almost ready for baby Annabelle, and that is a marvelous feeling especially when it's only a little over 5 weeks before she'll be here!
There is just something invigorating about working hard and completely a task. The harder the task, the more victorious the win is.
It's like I'm standing at the finish line, sweat pouring down my body (believe me, given our heat lately and my prego hot flashes, this is very close to reality!) hands waiving in the air (no, I'm not in labor) screaming, "I WON! I DID IT! I FINISHED!" Then, I callapse on the floor in a heap, sleep for 20 hours straight, and wake up to find the next line to conquer.
I know what you're thinking. Seriously? Cleaning her house is that big of a deal? Let me tell you, YOU didn't see my house before!!! My hubby was complaining the other day about the fact that we've spent ALL of our "break" time fixing up our house instead of doing all the fun things we don't usually have time to do, aka me writing and him playing disk golf (don't ask….) My answer to him was this: We are paying penance. Seriously, for the last year or so we've both been quite lazy when it comes to keeping up with our house, and in the month prior to our "break" when we should have been trying to get all this done so we COULD enjoy our time, we just plain didn't.
And, in a move that makes every woman's heart flutter, my hubby looked at me and said, "Ya know? You're right."
Ahhh, sweet, sweet words.
So, question for you today: What beast have you conquered lately? What has made you do the ol' tarzan yell? If you can't think of one, then what beast do you NEED to conquer?
**Note** I'm blogging over at The Writer's Alleys today, and it's all about CHARACTERS! Specifically, I'll share with you a wee little bit about the main characters in my Sandwich book, so please come on over!