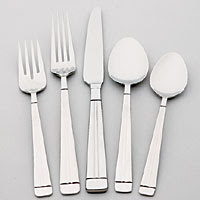 My hands are bruised. My knees are skinned. I think I have drawn blood.
So it is when you play spoons. Especially with my family. It gets brutal. Chairs rarely survive. Spoons are malformed forever. I believe one of my sisters spoons will permanently bare the markings of my steel-like grip.
I did not win, they aredown to the last three as I type. Actually, I am now hearing a victory chant, so I think a victor has been declared. I beat out my brother and sister though, so I count that as a victory, although I now bare the battlewounds of war.
The war of Spoons.
My family loves to play games. It is who we are. We play a mean game of Uker (no idea how to spell it) and I pretty much rock at SPEED.
What are your favorite games?? Do you get out the old Monopoly game? Or are you addicted to bowling on the Wii? Come on, share your stories. What are your family game night scars??