If you know me at all, you'll know that I am a sucker for a good bargain.
I'm a fanatic. I admit it.
I thought it would be fun this summer to share my plunder with everyone! Well, no, I'm not like giving you garage sale deals, I'm selfish that way! but just sharing the NEWS of what I got! On weeks I don't go, I might post a fun garage sale "tip" for those either looking to HAVE a sale or GO TO a sale.
Oh, and for when I actually have my OWN garage sale, look for fun silly pictures. It will be a hoot, I promise.
Here is what I found today:
Clothes for my eldest daughter (she recently had a rediculous growth spurt!) consisting of 8 long sleeve shirts (for winter but they were cheap!), 1 sweatshirt, 3 shorts, 3 short-sleeve shirts, 1 pair of crocks all for $8.50! All of these were in practically brand new condition and "Karalynn" approved, which these days is a difficult distinction to get!
New Equivalent: $160.00 (and that is VERY conservative at $10.00 a piece)
Savings: $151.50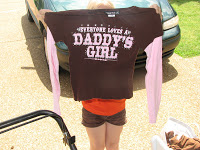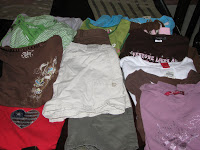 Gabby's clothes consisting of 8 short-sleeve shirts, 1 dress, 2 swim suits, 1 cover up, 4 shorts, 2 jammies, 2 short/shirt outfits all for $15.50. All except for one shirt and one shorts were in really good condition!
New Equivalent: $200.00 ($10 a piece)
Savings: $184.50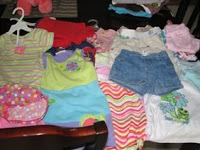 Garden Stuff: Barrel container, a little dirty but EXACTLY what we were looking for, $2.00. Shephard's hook for hanging pot and garden flag, $2.50.
New Equivalent: $30.00 for SH and $43.00 for the pot. Total $73.00
Savings: $68.50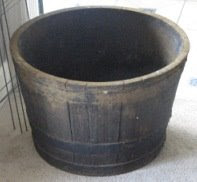 Extra: I found a hamper that I've been wanting for by the girls' room for $2.50! And 2 pair shoes for Lacy for $2.00, and the game of LIFE new, unopened for $2.00, and three FREE stuffed animals and one FREE book.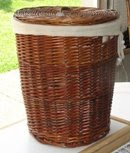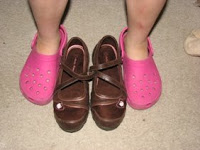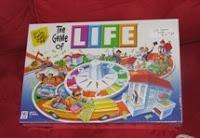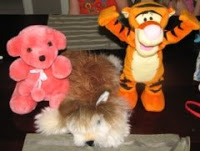 New Equivalent: $60.00 (for hamper, shoes and games)
Savings: $53.50
Total SPENT: $35.00
TOTAL SAVINGS: $458.00
Now, I will grant you that I'm purchasing some of these things USED so the quality is not as great in some cases, but… most of them are in no worse quality than what they would have been within one week of MY purchasing. I'll take a little wear to save $450.00 *grin*