I thought I'd introduce you to two people I've spent a LOT of time with the past few years.
The hero and heroine in Sandwich, with a Side of Romance.
I met them in 2009. They have been down-right irritating at times, but then again, I've been mean to them as well, so I guess it's a two-way street. (We authors have to be mean to our characters… otherwise our books would be super boring!)
(the pictures are what I used to help me when writing my characters… like many authors, I comb the Internet for the "perfect" picture for my characters. And it's easy and fun to use celebrities!)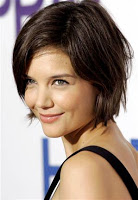 My "view" of Maddie
Maddie:
I had such a fun time getting to know Maddie! She has this massive dose of spunk and isn't afraid to call 'em like she sees 'em. She grew up in Chicago and has had a super rough background, to say the very least.
Six months prior to the story beginning, she came to know Jesus. It totally rocked her world, but she still carries around a load of baggage from her old life, even though she's determined to leave it behind.
For one thing, she's pledged to never get married, and even a step further, to never rely on a guy ever again. In her mind, all men are scum of the earth. Except, of course, her little brother who currently lives in a foster home. It's her dream to get custody of him so she can actually have a family again.
Her mother died when she was a tween, and her dad… well.. see note about all men being scum. He is no exception.
She's moved to Sandwich, IL to get a new start, but she arrives with hardly anything to her name except a past-its-prime vehicle and the promise of a job at a salon.
Which she gets fired from on her first day of work.
Enter Reuben-the-Jerk…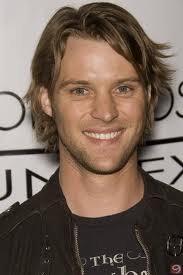 Reuben… pre-botched haircut…
Reuben
Convention tells a writer that a hero needs to be wonderful and swoon-worthy from the get-go, making women readers drool and look at their husbands and be like, "Why can't you be more like him?"
Okay, I'm slightly kidding. And women readers, give your hubby some slack, okay? Repeat after me: They aren't real!
My writing, however, doesn't always follow convention.
Reuben being one prime example. He's far far from perfect. But my author-heart loves him anyway. He can be moody and grumbly when things aren't going his way. He's consumed with his business, a total workaholic. And honestly? He can just be a big jerk sometimes.
But he can also be super cute when he wants to be too. He's so obsessed about his image that you just want to pat his adorable cheek and say, "No worries, love, you'd be handsome no matter what!"
He also is a fabulous protector of Maddie. And we all how hot THAT is in a guy!
Oh, and did I mention he's almost-kinda-sorta engaged??
The fun thing is… Reuben has known Jesus all his life. He was all but born with a Bible in his hand. Yet at times, Maddie acts like more the Christian than He does. Obviously this is something he needs to work on…
No worries. Your ever helpful author is here to throw obstacles and stuff in his way to give him a nice kick in the pants.
Just doin' my job…
Discussion:
What about you? Are you a "born-and-bread" Christian or a later-in-life one? Or maybe you're still trying to figure out if this Christian thing is for you or just for losers like… me? That's okay to admit too:-) I don't bite those who don't share my faith… well, not TOO hard anyway, HA!
Me? I've never known a time when I didn't "love" Jesus. In fact, I don't really remember "becoming" a Christian, except at a moment as a preteen that I tired of "making sure" I wouldn't go to hell by asking Jesus into my heart every. single. day. so I wrote down the date and decided that from then on, I'd KNOW Jesus was my savior.