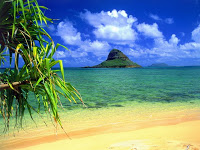 Last week we dreamed about that BIG contract! FUN stuff!
Today, given our romance theme, I thought we could dream again, which I REALLY need right now in light of
My growing belly that makes me feel like a whale even though I'm only at 15 weeks.
Back… Pain!
I just started a new book, and a little time away would be SO very nice.
My kids having THREE snow days this last week because of 4 inches of snow… and they are predicting more next week. Can we say a wee bit of cabin fever in my house?
I'm realizing with baby #4 on the way it might be a good while before I "get away" again. Which is okay, just a little sobering.
DISCUSSION:
For you married people out there… your husband surprises you with a dream vacation for Valentine's Day! WOOHOO! Where would you go?
For "taken" but not married people…. you significant other proposes… and you're getting married! AWWWWW!!! He (or she if you're a boy, hehe!) says the sky is the limit on the honeymoon. Where would you go?
For you singles out there… if you WANT a significant other… You're at your favorite coffee house and the guy of your dreams walks in and the two of you fall in love at first sight. Eventually you get engaged… see the scenerio for "taken."
For you singles out there… if you do NOT care to have a significant other right now… your best writing bud gets the contract of their dreams, and says, "Hey, let's go somewhere to celebrate! Like, a huge trip!" Where do you wanna go?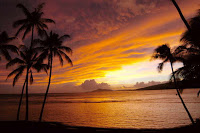 My dream: I'm thinking Hawaii. Just because EVERYONE should go someday, right? Either that, or any island in the Caribbean would be just as good! As long as I could bask in the sunshine and good weather with my hubby, be lazy on the beach, take my laptop and write a bit while laying on the beach (with sunscreen of course!) Yes, that sounds VERY nice right now!