Today is funny picture day.
Last Thursday and Friday I attended a local payroll conference. Learned stuff and met lots of vendors who tried to sell me their wares. Just thought I would share a token of what I brought home….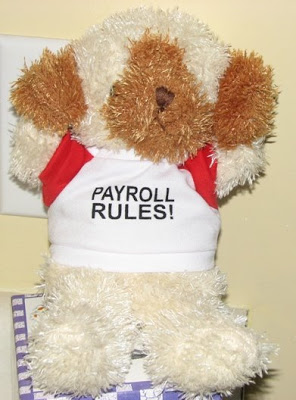 I love my husband. He gets crazy silly ideas. He has decided he would have a green thumb and plant things. So, every different kind of fruit he eats, he has plucked out their seeds and planted, to see what would happen. Something is growing, not sure what. Some have been transported outside, these Orange trees still remain in my house in the window seal in the Kitchen. Did I mention that I LOVE my husband?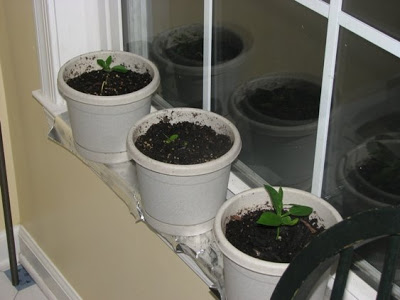 Again, my husband is awesome. I should label today "Share my husband's hobbies" day. My husband likes Origami. Here is a sampling of his folding. He likes to fold me flowers:-)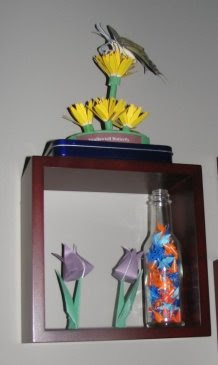 A few posts ago, I blogged about the eagle landing in my living room. As promised, here is the picture: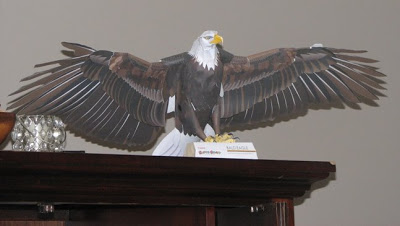 And finally. My Lacy. Lacy decided first to put on her dance costume one evening. She looked too cute. So, evidently she danced a little too hard. I was at the dining room table, typing on my laptop, and she was running around the table. A few minutes later, my foot hit something squishy. I looked down, and there was my Lacy. Sound asleep. She stayed there for a good two hours before I coaxed her out and put her to bed. I couldn't resist a picture:-)