Where we went for dinner: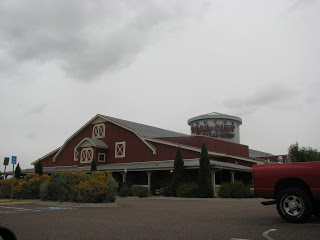 Me giving Cookie the trail cook some love: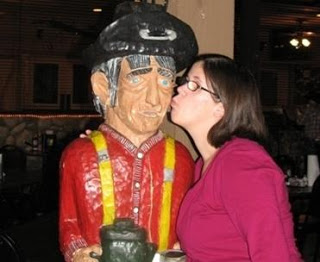 Scott chattin' with the Indian Chief: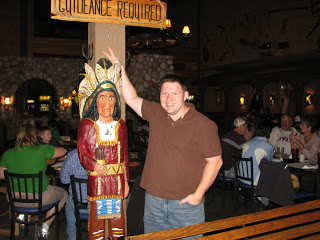 Me getting on the good side of the Sheriff.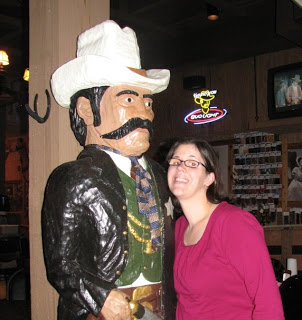 We did not dance… but it would have been fun had we gone on a "dancin' night"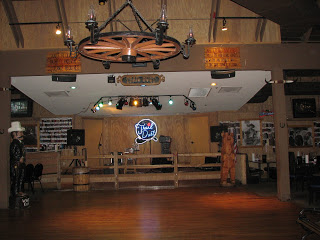 The slide…. oh so tempting!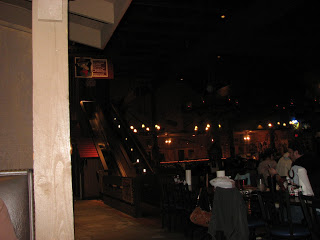 And as you can see… we couldn't resist the temptation!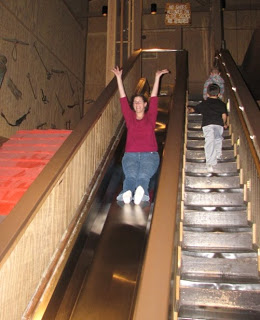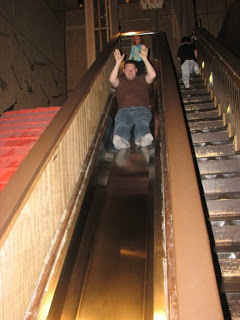 Time to stop playing and start eatin'!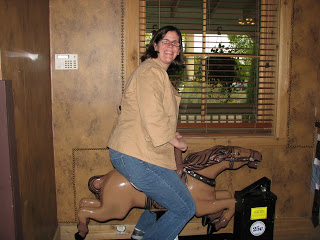 Ahhh… So much love! Two kids at heart… even after 10 years of marriage!
This is us!