ODE TO SWOLLEN FEET
Oh my aching feet,
the size of small watermelons.
I'd love to take a sewing needle,
and rid you of your swellin'.
I wish I had flood insurance,
My ankles are that deep.
The amount of fluid in them,
Makes me want to weep.
So I come home every day,
and elevate them high.
I look like a big fat cow,
legs waiving to the sky.
My husband is a dear,
to rub them once in a while.
Really, I think it bugs him,
but still he gives me a smile.
Nine more weeks to go,
Then relief I shall relish.
But be mindful when the water releases
because you might drown… unless you are a fish.
And now… pictures of my Baby Annabelle…
The cause of my aching ankles.
She is SO very worth it!!!
And I figured you'd MUCH prefer baby pictures over pictures of my water-filled feet!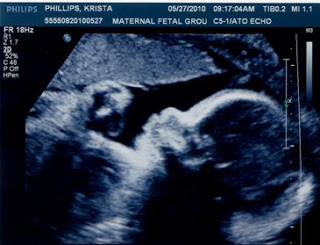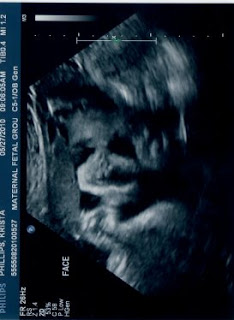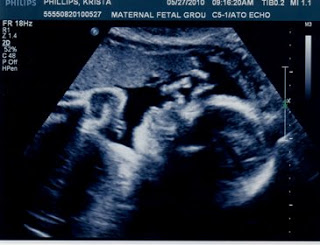 OH! And side note: I'm blogging about how to keep your sanity at a writer's conference over at The Writer's Alleys, so check it out if you're interested! There are some pictures that display, my, apparent INsanity, lol!
Discussion: Oh, this is hard today. Surely you don't want to talk about swollen feet. Um, what about, what's your favorite poem? I'd have you post BAD poetry, but since Chip just got done with his annual bad poetry contest not long ago, that might be redundant.
Oh, how about this!? How many of you can pick out where the baby is in the above pics, and the different features? Can anyone tell on picture # 3, above her eyes/face.. what is "there"?