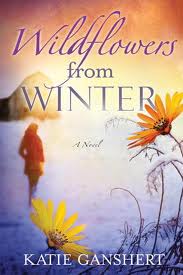 I have super cool writer friends.
Especially when said friend has a very cool blog post idea
to celebrate her debut novel coming out this week, thus giving me another
excuse to skip over Skinny Friday so I don't have to announce my dismal
failure.
Katie's debut novel is called
Wildflowers from Winter
. It's a story about hope being born out of not-so-stellar circumstances… how God brings
wildflowers from the Winter seasons in our life.
And my oh my, how I can relate!
She's asked some bloggers to post our OWN personal
Wildflowers from Winter stories to kick off her book launch, and I eagerly
accepted the challenge. (If you want to read other Wildflower stories… you can go to her blog
here
… she's having a new-fashioned blog-hop!)
To top it off, her publisher has also agreed to give a FREE
copy of Katie's new book to one lucky commenter on this blog post! How cool is
that!?!
So, I bet some of you can already guess MY wildflowers from
Winter story.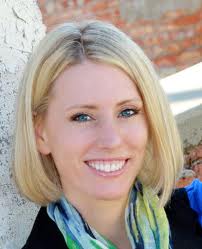 Super cool author, Katie!
But the thing is, as I look back on my life thus far, I'm
overwhelmed at the times God has brought blessing out of pain, hope out of
suffering, encouragement during times of depression. Annabelle was a HUGE one,
but definitely not the only one.
It's in little times, like when I was a kid and had a paper
route (don't laugh…) and while I was delivering papers, this HUGE storm came in…
I'm talking torrential rain, lightning, the whole works. And yeah, on my way
home, I had to go through the school's back lot… picture this pretty large,
open field with nothing but grass and METAL poles, and little ol' me (I think I
was in the 4th grade) walking through it, all by myself. And there before me, was my savior. My
sister, on her ten-speed, coming to get me. My mean older sister (*wink* Jami) who liked to pick on me suddenly became more than that… I realized that beneath all the sisterly picking, my sister actually loved me. Wildflower!!!
Or in the times when things happen that are behind our
control, like when I was 16 and my parents moved us far away from home. Those next
two years were like continual winter for me (especially considering we moved to Northern Minnesota… which pretty much has two seasons, mud and Winter.) But
while we were up there… we got… INTERNET access. And what did this depressed
teenager do??? Yeah, I met a guy in a Chatroom. And married him. And made a
whole passel of beautiful wildflowers with him!
And then… then there's Annabelle. She is a wildflower too…
but God did more than just take care of Annabelle. Even midst our very, very,
very, very long Winter season with her, he allowed wildflowers to bloom. I grew in my faith, I was able to share with others about Jesus and about his STRENGTH, and so many people have shared with me how our journey with Annabelle has impacted their life.
In a more physical sense, even
though He is still working out the details… I'm now a stay-at-home Mommy, something I prayed to happen for a LONG time. And I'm getting my first book published…
another big dream of mine.
I also can't help but think about Annabelle's donor family.
Their Winter is one I can't even imagine. Yet, my prayer is that Wildflowers
will begin to sprout in their lives. That the knowledge that their child saved
so many other lives will, not erase the Winter, but allow those flowers to grow
in the midst of it until the snow can begin to melt a bit.
So yes, Wildflowers from Winter can take so many different
forms.
What are some wildflowers God has brought from the Winters
of YOUR life?
(Remember, please comment… and include an e-mail address you
can be reached at… in order to be entered to win a copy of Katie's book! Facebook
readers: only comments on the blog will be entered to win. My apologies, but we
can only ship to addresses in the US. You have until end of day Sunday to enter… I'll
announce the winner on Monday!)