Wednesday was my Lacy's birthday! She is my official five year old *sniff*. Good grief they grow up first!
Tonight we had a her 'big' family birthday party (we don't do little b-day's… it's just not in our nature or family tradition!)
So, just thought I'd post a few pictures of my gorgeous birthday girl! Also, a tribute my husband made to my Lacy Emma Leigh, including the song he wrote for her:-)
Enjoy!!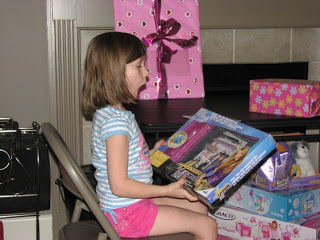 I think she might like it… *grin*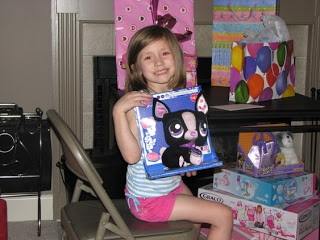 Littlest pet shop dog… It's a hit!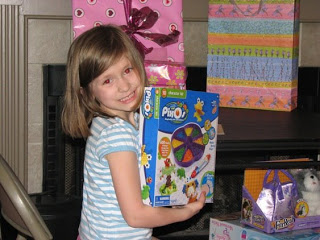 Thank's Aunt Jami! Princess Lacy approves!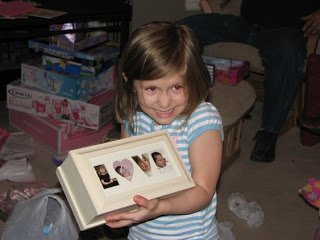 Lacy's special present. Her first very own jewelry box (with some special jewelry inside of course!) Pictures of the princess that I love with all my heart are on the top. Lacy loved it! (and mommy breathes a sigh of relief)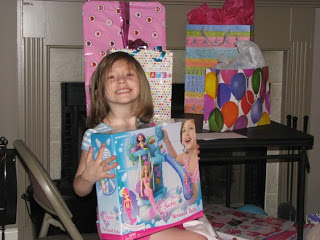 One of the favorites, considering EVERY one of my daughters demanded a bath tonight so they could play with it! It is a mermaid Barbie waterfall bath toy!