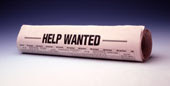 If I haven't told you before, my *proposed* title of my book is LOL.
That's right, LOL.
Reason for the title: First, it is a book about a couple who meets online, in an chat-room to be specific. LOL is the first acronym that Jenny, heroine, learns. Second, well, I write romantic comedy, and LOL stands for Laughs Out Loud. It just fit.
I also thought that, ok, you are walking down the aisle at Lifeway (I can dream!) and you are perusing the titles and covers. You have all these choices, "Love's Journey" "The first wedding" "Loves enduring blahdidyblah". I'm making these up, but you know what I mean. Not that those titles are bad. Many of them are very good. My only point is that *most* people in my audience knows what LOL is and aren't expecting to see that on a book cover.
Hopefully, this unique title will cause people to pick it up. And God-willing buy it!
Yes, I'm putting the cart before the horse (ack! Cliche!). But no one says we can't dream, right??
Anyway, I took a stab at my "one-sheet" today. If you don't know what that is, it's basically a one page advertisement for your book. It is your sell sheet. You give it to an agent/editor to get a little taste of your book and who you are.
I'm attaching it here. Please note I threw this together last night at about 1:30 in the morning. I realize there are areas that need improvement and already plan to tweek, but I'd like any comments or suggestions you have to offer.
Also, I couldn't figure out how to link to a PDF (I don't have a webpage I can link to…), so I put in a jpeg format and used my picture hosting account.
There is probably an easier way, but I don't feel like thinking about it tonight. LOL
Enjoy!