Don't you just love kids? Sometimes they just have a unique way of putting everything into perspective.
Case in point: The below is something Lacy did at school when they were talking about MLK's Day. The teacher had them go into another room and pretend they were "thinking." Lacy then had to write whatever her dream for the world was.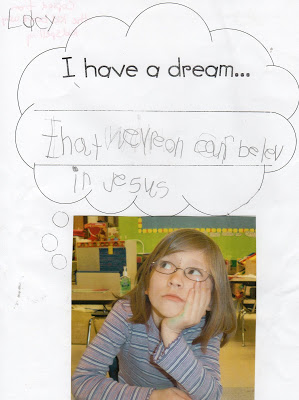 May I live my life with as much passion to share Jesus with the world as Dr. Martin Luther King Jr. had for the dream of equality amongst God's created mankind.
DISCUSSION: What is YOUR dream for the world?