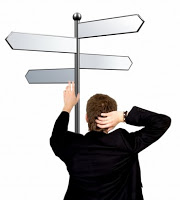 Funny thing:
I'd decided to "pre-plan" my blogs this year. Each weekend, I'd write my Monday, Wednesday and Friday blog to help me manage my time during the week.
Last weekend, I cracked my knuckles and got started. I was SO very excited to get Monday and Wednesday's blog done… didn't quite make it to Friday's but 2 out of 3 is progress right?
Well… Monday I decided I didn't like the blog I wrote for Wednesday, so I'm rewriting it. Blah, so much for that attempt!
But… my "pre-planning" fumble made me smile, because it is JUST LIKE ME!
If you know me at all as a writer (and really, as a human being too) you know that I do many things seat of the pants. I write that way, I go about life that way. I like to be organized and have everything planned ahead of time, but I only succeed at it about 20% of the time. The rest of the time I wing it.
I've decided though, after years of berating myself for this habit, to embrace it. It's how God made me, and really, who am I to mess with the Master? (I realize there are many holes in this theology… just humor me today okay?)
The thing is, plans are boring. If you have everything mapped out ahead of time, know exactly what you are doing, when, where, why, and how… well, it leaves very little to the imagination. You know what to expect. But being spontaneous… now that can be FUN! ***Krista note*** It can also be VERY stressful at times!
That's how I am with my writing. I have an "idea" for a book. Usually it starts as one thing, either a setting, a major plot point, or a really cooky character. Then I add a little spice, a little sugar, a little pizazz, and when I have just enough, I start my book. As I write, more bits come to me, the plot deepens, the characters become real. My heart starts to pound faster at the story shaping up. I write faster too, because I want to know what's going to happen next… because many times I have ZERO clue.
You plotters out there are hyperventalating at the thought of this, I understand. But isn't it cool how God makes us all different, and we all have different methods to our madness?
Discussion: Are you a plotter or a pantster? Or somewhere in between? Does your need to "plot" mirror your need for planning in your "real" life…. and conversely, does your "pantster" status give away your "Seize the Day" mentality of your non-writer interactions?