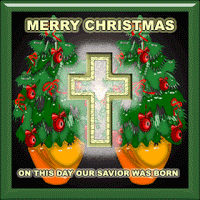 It's almost here everyone! We've been planning and planning for months it seems like, and Christmas is just two short days away! LA LA LA! Anyone else scrambling like me to get everything done???
It's been a WONDERFUL 2009 and I look forward to a WONDERFUL 2010 too. I have some FUN things/announcements to share with you in January… so don't be a stranger okay?
And with that cliff-hanger… I'm going to take a "blogging break" like so many others are. I'll be traveling and uber busy the next two weeks, so will return to my blogging schedule on Monday, January 4th.
In the mean time, have the MERRIEST of Christmas's, the HAPPIEST of New Years, and Jesus has brought JOY to the world… so be joyous and celebrate, okay?!?
Your tired but blessed blogger…
-krista