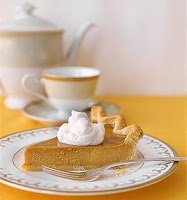 Happy Thanksgiving Week everyone! Who's ready for Turkey and Pumpkin Pie???
Blogging Schedule this week: Obviously, I'm blogging today… and Wednesday will be my interview with Uber cool author Tamara Leigh (where she will be giving away a set of ALL 5 of her most recent novels… this includes Stealing Adda, Splitting Harriet, Perfecting Kate, Faking Grace, and Leaving Carolina.) You do NOT want to miss this people! I mean, FIVE books??? Plus, Tamara is hilarious and just a fun sweet person. If you've never read one of her books… you're truly missing out!
But… I will be giving everyone until end of the day SATURDAY to comment, because I know the end of the week is busy for everyone's schedules, and I'll be taking Friday off from blogging because I will be in line very early at some lucky retailer. Yes, Yes, I'm a 5 a.m. day after Thanksgiving shopper and PROUD OF IT!
Today, I've decided to switch things around a wee bit and interview YOU.
So sit back, have fun reading everyone's goofy answers… and spill it!
Pop, Soda, or Coke.
What's your craziest (or favorite if you don't have very many crazy ones) Thanksgiving memory?
Do you put up your Christmas tree before Thanksgiving, Thanksgiving weekend, first part of December, Christmas Eve, or never?
Pumpkin, Apple, or Chocolate pie?
Tell me about a book YOU are working on (or finished) in short elevator pitch form! (non-writers… what's the last book you read that you LOVED?)
POP PLOT BRAINSTORMING QUIZ—reversed! I'd love for everyone to give ME a plot brainstorming quiz…. and next Monday I'll pick my favorites and post a few fun story ideas myself. Go ahead…. make it as hard as you want. *grin*
HAPPY THANKSGIVING EVERYONE!!!!!