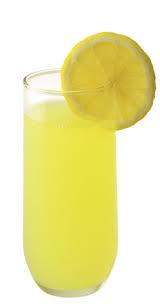 Sometimes a girl just has to put her foot down and demand that those stinkin' lemons turn into lemonade, pronto.
Last weekend, I had one such moment.
Hubby and I planned to take the kids to the park and have a "picnic" dinner on Friday night. This was a rare departure for us, and something we hoped would be "fun" for our family who has had way too many irritable, busy, brain-fried moments as of late.
So, we packed a picnic, and off we went at about 5 o'clock. We made one stop on the way, but by the time we got the park, we realized our mistake.
Time changed the weekend before. While we knew this, what we didn't put together was that it gets dark (and now colder…) a LOT sooner than before.
At 5:30, the sun was gone, the park was only dimly lit, and this Momma's teeth were chattering at the thought of getting out. We decided to take our picnic and head home.
But then it started.
By it, I mean the extreme, loud, annoying wail of children protesting.
"BUT WE WANTED TO GO TO THE PARK!"
"GOING HOME IS BORING!"
"YOU PROMISED!"
My hubby and I looked at each other, both feeling rather helpless. Yes, we should reprimand our kids for throwing fits. Yes, we had hoped they would react a little less bratty.
But my poor kiddos don't get time with ALL of our family very often. I really don't blame them for being ticked off.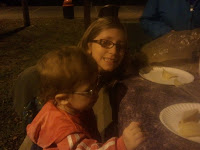 So…. we tried a different park. While still way too cold for a picnic, this one had a little better lighting, so I wasn't worried about losing a child or two in the dark.
We sat and ate quickly, and the kids played for about 8 1/2 minutes before Momma demanded we file back into the car before we froze our tails off.
The kiddos who filed back into that car though? Much happier. We'd had our picnic. They'd gotten to play. We'd taken our silly timing mistake and made the best of it, chattering teeth and all.
Discussion: When's the last time you've made a little lemonade out of life?