KRISTA'S HOLIDAY
BOOK GIVING GUIDE: 2009
Week 1: Historical Fiction
Kaye Dacus' Ransome's Honor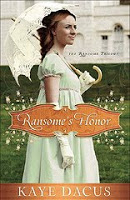 I'm so excited to host author Kaye Dacus on my FIRST EVER Holiday book giving guide blog post! There will be a new different author/genre each week through December 16th, and every week, one lucky commenter will win a signed copy of the featured book (and in some cases, book(s) and other prizes TBA)
Without further adieu, I'm pleased to introduce to you multi-published author KAYE DACUS.
*applause* *applause*
Krista: Kaye, I'm so glad you joined us today! I know Ransome's Honor is your first published historical novel after two contemporaries (Stand-in Groom and Menu for Romance.) Personally, the thought of writing both gives me a massive headache. I'm curious. How is writing historicals different than contemporaries?
Kaye:As a singer, the easiest way for me to describe it is that it's a lot like the difference between singing in a classical style (not operatic, but close) and singing Southern Gospel music. I can do both of those, but the practice and warm-ups it takes for each is different. Same thing for writing both historical and contemporary. It's still my voice—but it just takes a slightly different approach. Different planning, different word choices, different sentence structures. And, of course, there's the research—and access to an additional vocabulary of words that aren't in common usage in my contemporary settings (the naval terminology, the fashions, and so on). But because I love history so much, and because I chose an era in which I was already well-versed, it's a little easier. It's more about going in and filling in gaps in my knowledge (just like I had to do when writing a chef or lawyer in the contemporaries) than it is researching something totally unfamiliar to me.
Krista: I got a solid B in History back in my school days… guess that's why I write contemporaries:-) Speaking of Ransome's Honor… tell us a bit about it. What's it about? Where did you get the idea from? Did you fashion a character after me???? (Oh, wait… you wrote it before you knew me. Never mind!)
Kaye: Actually, the character of Julia's best friend has some of your fun/funny personality traits!
Ransome's Honor all started because I fell in love with an actor/character in the BBC/A&E productions of the Horatio Hornblower films. The character (and the actor in the role) struck such a chord with me that he started becoming a new character in my head. The main thing that set off my imagination: the original character's statement that it's never a good time for a naval officer to marry. Because I had a crush on him (which is how all of my hero-characters develop), I started thinking up scenarios to put a man like that into in which he couldn't help but fall in love and be forced to eat his words.
What started as a simple, one-book romance novel turned into a trilogy when I started writing it and I realized these two characters, William and Julia, had far too much backstory together and way too much about to happen to them to fit into one book. Especially when other characters started coming in and demanding their own scenes. (My favorite being the villain, Sir Drake Pembroke.)
Krista: My romantic heart sighs at the thought of the handsome captain. *sigh* See??? I must say, you've had quite a year, Kaye! If I've counted correctly, you've had three… count them THREE… books released this year. I need to sit down and rest just thinking about how busy you are. So, after having such a banner year… tell me… what will we see next from Kaye Dacus?
Kaye: You counted correctly–I had three books come out in 2009. And I'll have three books out in 2010 . . . and three books in 2011! The third book in the Brides of Bonneterre series, A Case for Love, releases February 1, 2010—just in time for Valentine's Day!—and I just signed a new three-book contract with Barbour for another contemporary romance series called "The Matchmakers," which will be set right here in Nashville (and, no, it won't have anything to do with the music business). Ransome's Crossing, book two of the Ransome Trilogy, comes out in July 2010, and the final book in the series, Ransome's Quest, will be out in 2011.
Krista: You're a busy woman!!! For those of you who don't know, I'm in a local writer's group where Kaye serves as President. She's pretty much awesome, and teaches our wee little writer minds a ton of stuff each month. We're forever appreciative of this. However, *ahem* there are a few times that I've been, uh, caught, um, twittering… while she's enlightening us. A heated, er, friendly conversation follows. In this light, I have a fun Krista "Pop-Plot brainstorming" quiz for Kaye.
QUIZ: Give me a story idea in elevator pitch form that involves Twitter, Panera Bread, and Taxes (I'm the treasurer after all…) GO!
Kaye: Professional chef Daria Ryan may never live down the humiliation of taking a job making sandwiches at Panera—but a failed restaurant and a pile of back-taxes mean she has to take whatever she can get. Her only source of joy is her alter-ego on Twitter–and the following she's gaining that leads her to believe she might someday have the successful restaurant she dreams of. But when a mysterious follower starts hinting that he knows more about her real life than she's ever revealed online, Daria is drawn into a game of intrigue and subterfuge to try to discover the identity of her cyber-stalker before he reveals her secrets to the world.
Krista: Very nice! I expect the book to be dedicated to me, kay? Thanks! *grin* Speaking of twitter… you know that I'm a fellow twitterer and I'm always lamenting about the absence of "real" information from people. You, on the other hand, recently tweeted that since being on the twitter, you've gained a new understanding of the bathroom habits of the people you follow along with their pets/children etc. I… personally… have not experienced this phenomenon yet. In light of this… tell us, Kaye. Do you prefer Cottonelle, Quilted Northern, Angel Soft, or whatever's on sale?
Kaye: I'm an Angel Soft girl. Not really sure how I settled on that—maybe because I can usually pick up a 4-pack at Kroger for around a dollar. Let me ask you this—when it comes to TP, are you "over" or "under"? Everyone in my family is "over."
Krista: Wow… an ask the interviewer question! Personally, I'm a "However it lands on the dad gum holder" kinda girl. Although I do hate it when you twirl and twirl and can't find the end of it. Am I the only one???
One last question as we conclude our time with Kaye.
GIFT GIVING GUIDE: Who should I buy this book for?
Kaye: Well, of course this book is for everyone! Though people who like historicals, and especially Regencies, will enjoy it the most. I've had feedback from people of all ages—from as young as fourteen all the way up to people in their nineties—who've enjoyed reading of the romantic adventures of Julia and William. And with a light inspirational message to it, it's a great book to give someone who may not like "Christian" fiction because they don't want to be preached at.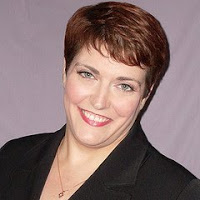 KAYE DACUS of Nashville, TN is a graduate of Seton Hill University and an active member of American Christian Fiction Writer's. Visit her website at KayeDacus.com You can purchase Ransome's Honor or any of Kaye's other fabulous books on Amazon.com or Christianbook.com, or at your local bookstore.
About Ransome's Honor: When young Julia Witherington doesn't receive the proposal for marriage she expects from William Ransome, she determines to never forgive him. They go their separate ways—she returns to her family's Caribbean plantation, and he returns to the Royal Navy.
Now, twelve years later, Julia is about to receive a substantial inheritance, including her beloved plantation. When unscrupulous relatives try to gain the inheritance by forcing her into a marriage, she turns to the only eligible man to whom her father, Admiral Sir Edward Witherington, will not object—his most trusted captain and the man who broke Julia's heart, William Ransome. Julia offers William her thirty-thousand-pound dowry to feign marriage for one year, but then something she never imagined happens: She starts to fall in love with him again.
Can two people overcome their hurt, reconcile their conflicting desires, and find a way to be happy together? Duty and honor, faith and love are intertwined in this intriguing tale from the Regency era.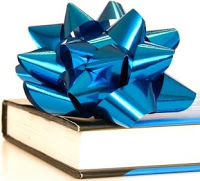 REMEMBER: Everyone who leaves a comment before midnight tomorrow (Thursday, November 4th) will be entered into a drawing to win a signed copy of Ransome's Honor! Please remember to leave your e-mail address so we can contact you if you win!