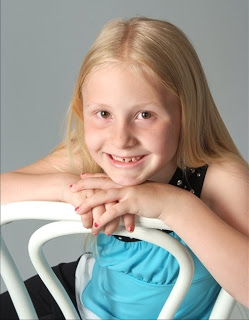 My daughter!
Karalynn Jean Abri Phillips is OFFICIALLY eight years old as of 12:15 a.m.
I've been lax in blogging this week, my apologies. I've been trying to catch up at work, clean the house for my in-laws who arrived yesterday (my house was not very clean 🙁 ), and getting over a very bad cold.
ANNOUNCEMENT
I'm officially twittering!!! Go visit me on www.twitter.com/kristaphillips and follow me if you twitter too! If you follow me, I'll follow you *grin*
I'm still deciding the impact of twittering and how I can best use this in furthering my writing goals. It's easy to have things like facebook, blogging and twittering to distract away from the thing we should REALLY focus on, which is our writing! But I'm a firm believe these things can ADD to our product and our presense for our future readers and I'm determined to figure out the balance.
Any tips from other writers regarding juggling these sites? How do you use these to influence and enhance your platform and product?