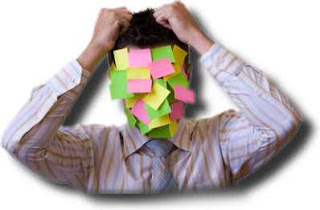 God knows when we can't handle everything. I was totally stressing towards the end of work yesterday over everything I had to get done. Then, I checked my e-mail seconds before rushing out the door and low and behold, our drama director sent a message saying that Drama meeting was canceled. Now, I really wanted to go… I just didn't have time, but given my I AM SUPER WOMAN philosophy, I'd decided I'd make it there and just stay up all night if I had to to get ready.
But God knows that Krista does NOT = Super Woman. So, it's canceled, I have awesome toes (got my pedicure done!) and time to pack. God is great!
Leaving today, so prayers are welcomed! Those of you who are going to ACFW… when do you fly out??
I know I've been all ACFW/Krista-focused lately, so today I'm directing you to a good friend of mine's blog, Kaye Dacus, who featured a blurb from me about "female antagonists". I'd love to know your thoughts on "bad girls" in books.
Happy traveling everyone, and for those of you at home, I'm going to attempt to blog some like I did at ACFW, complete with pictures and all, but am not promising what my timing will be. I WILL be taking off Monday-Wednesday of next week from blogging through, so stay tuned for next Thursday when I do a RECAP of ACFW and my extended vacation!
Toodles!