I took drastic measures to try to lose weight this week.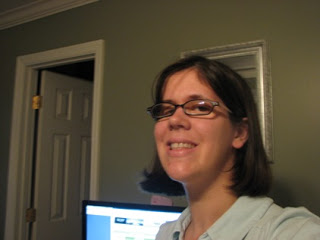 I cut my hair.
But… it didn't work. *sigh* I thought those three to four inches (maybe more) would amount to at LEAST a pound… but alas. Good hair gone for nothing. (I'm kidding… I really did want to get it cut much shorter!)
Regardless, I'm not weighing in this week. I'm probably even, maybe up a half pound, but blah. Conference is next week, I'm busier than all get out, and dieting is NOT something I have time for. Still, I'm trying to watch my portions and not overdo it, but that's about it until after conference.
So… if you see a girl walking around conference looking slightly blue but almost skinny, it's me. I'm just sucking in and holding my breath.
If anyone else is up for it, I'm going to continue after conference… and start again at zero!
Discussion: For those of you on the Fat Friday Challenge, give me your progress! If you're going to ACFW… Are you ready???? Everyone else… What are your plans for the weekend? Or you can tell me how flippin' awesome my hair is… (TOTALLY KIDDING!!!!! Okay, it WAS flippin' awesome yesterday for the rest of the day after it was cut… but when it's up to ME to do it… yeah, it goes downhill from there!)