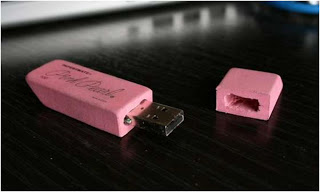 I love writing books. I really do. As most of you know, I'm a true seat of the pants writer. I start with a vague story idea. I have a basic character sketch, a setting, and have a general, "This book is about ________." I'll talk more about that next week, but suffice to say, my books are very rough when they are finished.
Some people LOVE editing. I, sad to say, am not one of them. I love the exhilaration of creation… but endure the task of editing. But I do so because I want my book to be the best I can present to both agents, editors, and hopefully someday, readers.
So how do we delve into the task that is the Second Draft?
Really, most second drafts should be more aptly named "rewriting" rather than "editing" This is when we go through and fix our writing, beef up our subplots, ensure flow and rhythm, make sure everything is plausible and that there is sufficient motivation. Whole chapters are deleted in this phase, and at times, whole chapters are added. This isn't just spelling changes, my friends.
You all had such GREAT suggestions last week, and what I took from it all was this very simple concept:
We are all different!
I know, I know, imagine that! We all have our own needs, ideologies, and convictions when it comes to the rewrite process.
A few ideas/suggestions/points to remember:
Get away from it all: Several of you mentioned to set aside your book for a period of time, and I TOTALLY agree. Personally, two weeks is a good amount of time for me. I still *care* about my characters, and am anxious to get back to them. But I think more than a month would be too much for me. I need to distance myself enough to see it objectively, but not too much that it's an "old" project that I'm not invested in.
Set a daily goal and stick to it: In our local writer's group, we were talking about this subject on Saturday. Kaye noted a helpful piece of advice that I'll borrow from her because it was very appropriate, and I've heard it in multiple places. Make sure you have dedicated rewriting time. When you write a book, many times it's in interrupted chunks, which makes for choppy plot lines, or makes you forget to make a point that needs made, or you make a point 20 times because you didn't recall the last 19 times you said it. In your rewrites are choppy too, it'll make it more difficult to catch these things and monitor the flow of the story.
So make yourself a goal and set aside chunks of time consistently to do your rewrite.
Print out a hard copy: Another idea I hear suggested is to print off a hard copy of your novel to mark you rewrites on. I agree with this, but personally I don't do that in the rewrite stage. For me, that's my third draft, in the "editing" stage. I catch more errors in hard copy, but I also do a LOT of rewriting in second draft, and doing that on paper invokes a cringe response from me. I use the print-out draft for changing passive to active voice, to catch repeated words, stupid spelling errors that spell-check doesn't recognize (like were and where.)
To each his own: Remember, this is all to be put into perspective by the needs of the author. Our minds are fickle, and each of us needs different tricks to mold our books into the best we product we can deliver.
Discussion:
How long does it usually take you to complete edits on your book? If you haven't… how long do you think you should give yourself to complete this task?