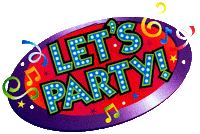 For those of you who see me on twitter or facebook, you may already know, but on Saturday evening, I wrote the proverbial "The End" on my current WIP.
What a GREAT feeling! It was awesome when I finished my first book, but now that I've finished my second… I feel validated, like the first one wasn't just a fluke, a twist of fate, or just a "one time" deal.
I'm a writer!
But now… as we all know, the editing begins. I began this book mid-June, wrote the first 30k words easily in just a few weeks, then struggled for months to get the next 20k down.
In the last two weeks, I belted out the last 30k. So, in reality, it was a very quickly written book. So… I have a LOT to edit. I changed names mid-book and now have to go back and catch them all. I have plot elements I came up with mid-story and now have to go and thread them through the beginning. I am NOT a natural at description like some writers, so in editing I have to go back and make sure I've included all the needed details, especially regarding setting. And all that is in addition to my bad grammar due to quick typing, horrid spelling (I turn off spell check while I write because the lines annoy me and slow me down) and passive voice that I used while just trying to get the story elements down.
Needless to say… there's much editing to do.
But right now, at least for the next two weeks, I'm basking in the DONENESS of my rough draft. WAHOO!!
For inquiring minds, thought I'd also post my short-summary to give you a sneak peek at my "finished" book.

Love Finds You in Sandwich, IL (or another title that I still haven't come up with)
Sandwich represents hope for nineteen-year-old Maddie Buckner and her brother, until she loses her new job after less than an hour on the clock. It's all Rueben-the-Jerk's fault, and she's determined to make him right the wrong.
He does so, however reluctantly, by giving her a job at his restaurant, The Sandwich Shop. What Maddie doesn't count on is losing her heart to her boss. Her ENGAGED boss.
When her boss's fiancée gets jealous and bad things start happening to sabotage the restaurant, Maddie must get to the bottom of the craziness in time to save her brother, her job, and her heart.
Discussion: Next week we'll discuss a little bit about transitioning from the "writing" phase to the "editing" phase, so in preparation, I'd love to hear how some of you accomplish this. Do you set it aside for a while before editing? Or do you dive right in? Do you have a "plan"? What's helped you in the past? Do you give yourself an editing deadline?